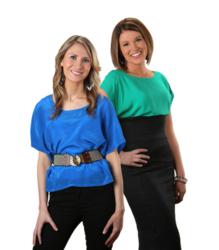 Boise, Idaho (PRWEB) December 06, 2012
Only a few weeks remain before the holiday shopping season comes to a close, and many consumers will turn to gift cards in an effort to give a loved one something they know will be appreciated. Whether the shopping list includes gift cards, electronics, clothing or the hottest toy, holiday shopping can easily lead to a spiral of debt as a new year begins. But it is possible to escape overspending by following some guidelines from family finance and frugal living experts Heather Wheeler and Joanie Demer of TheKrazyCouponLady.com.
Gift cards:

Never pay full price for gift cards. They can be found at discount prices at sites such as Cardpool.com, GiftCardGranny.com, Giftcards.com, and Plasticjungle.com. TheKrazyCouponLady.co m often lists deals on gift cards (such as $25 restaurant.com cards for $2).
Be safe. Don't buy gift cards from auction sites (cards could be stolen or counterfeit). In addition, make sure cards will be honored by selecting stable companies that won't go out of business. Read ScripSmart.com to find out which gift cards to avoid.
Make the most of discounts. Buy gift cards from retailers that offer coupons to stretch dollars further.
Give the recipient the original receipt to ensure the card can be replaced if it is lost.
Always read the fine print before buying. Look for hidden fees, reductions in value, replacement policies (if cards are lost or stolen) and cash back policies.
Holiday greeting cards:

Shop around to find the best deals and resist the urge to settle on the first offer that is discovered. Watch for special promotions offering online coupon codes and free shipping, and consider purchasing smaller quantities from several different locations in order to take advantage of multiple promotions and save more money. Get 25 cards at one site, 15 cards from another location, etc.
Check dollar stores for deals on larger quantities of cards in classic holiday designs.
Go high tech with e-cards and social media. Sites such as Smilebox.com allow users to personalize using music, photos and videos. Use Animoto.com to share holiday greetings by designing animated slideshows of photos and videos. Bonus: Creations can be quickly shared through email and social media feeds for last-minute distribution, and there is no need for postage.
General holiday shopping:

Use price comparison apps. Download an app like Google's Mobile Shopper or GetYowza.com to search for and display prices at other local retailers. Avoid buyer's remorse and use Eyeona, an app that navigates price adjustment policies for consumers.
Never pay full price for magazine subscriptions. Daily deals for discount subscriptions are listed on TheKrazyCouponLady.com at up to nearly 90 percent off the cover price.
Save on sales tax by purchasing from sites that aren't required to collect sales tax in certain states.
Earn money by shopping through sites that offer cash back on purchases. Shopathome.com and Ebates.com give shoppers the opportunity to earn between 1 and 30 percent back on purchases from thousands of stores.
Plan ahead for easier holiday shopping in 2013

To make the most of frugal tips and techniques, shoppers should start well in advance of December. Consider shopping right after the holidays have ended this year to set gifts aside for 2013. Hit the clearance sales when retailers unload their holiday season stock to prepare for the next season.
Stockpile those gifts for later giving. Set aside space for gifts that can be used for the 2013 holiday season, along with other occasions such as birthdays, baby showers and weddings. One of the best ways to save on gifts is to purchase items when the best deals are available rather than waiting until the occasion arises and shoppers are forced to pay full price.
By following the tips above shoppers can save 50 percent or more on holiday gifts. To find the latest coupons and sales, along with other frugal living tips, visit TheKrazyCouponlady.com.