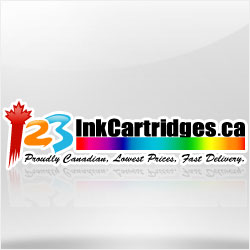 Lachine, QC (PRWEB) December 19, 2012
The Canadian based online provider of computer and printer related accessories has just updated their product list to reflect their latest additions. Among the newest products being offered to consumers through their online store is the Android 4.0 Google TV Dongle. This addition demonstrates the company's successful attempts to keep up with the technology world as well as the growing demands of their broad customer base. The AT-S20 Android will turn the computer into a "smart TV." In appearance it resembles a thumb drive and plugs into the USB port on the computer to deliver instant TV, sports, news and entertainment.
This latest technologically advanced device being offered by 123inkcartridges.ca will boot when it is connected. The company stands behind this product in the same way as they do their other products. They continue to meet the company's business goals of delivering only high quality products to consumers at affordable prices.The AT-S20 Android is just one of the high quality products that the company continues to provide for consumers who shop their online store.
The company continues to expand its line of products to include the latest devices and most popular gadgets as well as a broad range of accessories. Their entire line of products can be viewed online at their official site: http://www.123inkcartridges.ca/. The Android 4.0 Google TV Dongle can be viewed and easily purchased on the site. Friendly and knowledgeable customer service staff is available to assist customers who shop the online store.
About 123inkcartidges.ca
The company has two office locations in Canada as well as adequate inventory. They were founded with the purpose of providing products of the highest quality to consumers and selling them at reasonable and affordable prices. Soon after they opened the online store which focused on printer accessories, they became the number one online resource for printer related supplies. They began to expand their product line to include computer related products. Recently they have done further expansions to their product line to include a wide variety of products and accessories. Their site: http://www.123inkcartridges.ca/ offers consumers in North America expedited shipping and services.