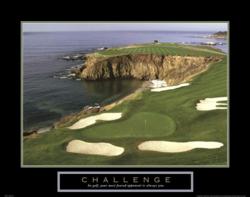 Delray Beach, FL (PRWEB) December 05, 2012
Need the perfect gift the holidays? PosterNation.com increased its inventory of inspirational posters just in time for the holiday season. Inspirational posters are gifts that can be enjoyed for many years.
Customer demand is the driving force behind the expanded inventory. Inspirational and motivational posters continue to be top sellers, so the plans are in place to continually increase the product offerings as PosterNation.com continues to grow.
Francois Buchs, cofounder of PosterNation.com, said, "Inspirational posters are a perfect gift this time of year. As everybody starts thinking about their New Year's resolutions, inspirational posters with motivational quotes can be used as tools to stay on track with the resolutions."
Framing options are available for all posters sold through PosterNation.com. There are millions of different framing options, so customizing the high-quality frame for the gift recipient is easy. Visit PosterNation.com to see the full list of motivational and inspirational posters: http://www.posternation.com/category/inspirational/motivational
About PosterNation.com
PosterNation.com offers thousands of high-quality framed art prints and posters featuring themes that include: sports, movies, music, pets, animals, travel, motivational topics, hot people, vintage celebrities and more. The frame shop allows customers to customize their purchase by selecting the cropping, matting, framing and glazing for a framed art print or poster. Please visit http://www.PosterNation.com for more information.
.