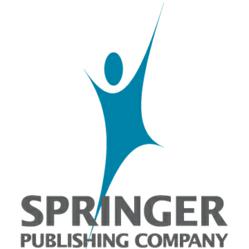 Tablet and eReader ownership among nursing faculty is about double that of the general population.
New York, NY (PRWEB) December 12, 2012
A new survey reveals key findings concerning the use of tablets, eReaders, and smartphones among nursing professors. The annual survey was conducted by Springer Publishing Company, which polled 1,281 nurses on their ownership and usage of mobile devices, their preferences for nursing and medical apps and eBooks, and their social media use.
One of the survey's key findings was that among this group, the majority of which were nurse educators holding advanced degrees, 71% owned a smartphone, 47% owned a tablet computer, and 39% owned an eBook reader. Tablet and eReader ownership rates were particularly high and about double that in the general population, in which 22% of adults own a tablet¹, and at least 19% (as of January 2012) own an eReader². As with last year's survey results, the Amazon Kindle was, by far, the most popular eBook reader. However, responses show tablets to be the most popular device on which to read eBooks (38% of eBook readers said they primarily read eBooks on tablets), with laptop or notebook computers closely following. Nearly all tablet owners reported owning an iPad.
Of the survey participants who read professional practice eBooks (about 31%), 51% have purchased a nursing eBook in the past six months. Apps were more popular, with almost half (49%) of all survey responders saying they have downloaded or installed a nursing or medical app in the past six months. The survey also polled participants on their social media use and found the most popular social media platform to be Facebook (67% reported usage), followed by YouTube (59%), and LinkedIn (42%). Of all social media platforms, YouTube enjoyed the highest jump in usage, with 34% more responders than last year reporting using this platform.
"Although not all of these results are surprising, there are several interesting findings just below the surface," said Pascal Schwarzer, the Vice President of Digital Business Development at Springer Publishing Company. "For example, although, as expected, the Amazon Kindle store was the most popular eBookstore, survey findings also show that more nurse educators are purchasing eBooks from the Apple iBookstore than the Barnes and Noble Nook store, which was not necessarily expected. Additionally, survey results suggest that more nurses who purchase eBooks on the Amazon Kindle store use the iPad, rather than the Kindle, as their primary reading platform, which is particularly interesting."
"These digital trends present a wealth of opportunities for industries serving the health care professions," added Schwarzer, "and we're happy to be to be meeting the growing needs of this community through our eBooks and aggressive digital product development program."
To view the full survey and its findings, click here.
About Springer Publishing Company
A pioneer in health care and social science publishing, Springer Publishing Company is known as an innovative nursing, public health, psychology, rehabilitation, social work, counseling, and gerontology publisher. The company has won numerous awards, including the American Library Association (ALA) Choice Awards, the Association of American Publishers (AAP) PROSE Awards, and the American Journal of Nursing (AJN) Book of the Year Awards, and publishes more than 100 top quality titles annually, all available as eBooks, in addition to 21 journals. From nursing to psychology, Springer Publishing Company is passionate about providing the best professional books, textbooks, guides, and reference works to professionals, instructors, and students. For more information, visit http://www.springerpub.com.
For more information on this survey or to request reprint permission, please contact Dara Salem at dsalem(at)springerpub(dot)com or 212-804-6236.
¹ http://www.journalism.org/analysis_report/device_ownership
² http://libraries.pewinternet.org/2012/01/23/tablet-and-e-book-reader-ownership-nearly-double-over-the-holiday-gift-giving-period/