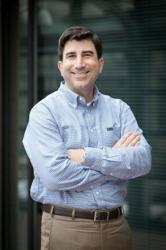 Michael Bishara, largely credited as a force behind the development and successful launch of HBO GO, will join the panel, "Generating Revenues from Movies."
BUFFALO, NY (PRWEB) December 06, 2012
Synacor, Inc.(NASDAQ: SYNC), leading provider of next-gen startpages, TV Everywhere solutions and cloud-based Identity Management ("IDM") services across multiple devices for cable, satellite, telecom and consumer electronics companies, today announced its Vice President and General Manager of TV Everywhere, Michael Bishara, will be addressing OnScreen Media Summit attendees at 11:30 a.m. on Thursday, December 6, at Sentry Centers, New York.
A TV Everywhere visionary, innovator and pioneer, Michael Bishara, largely credited as a force behind the development and successful launch of HBO GO, will join the panel, "Generating Revenues from Movies." The panel focuses on the revenue-generating life cycle of movie content from production to general release to on demand to syndication. Michael will specifically address how platforms like Synacor are providing new ways to access content through services like TV Everywhere.
Other speakers on the panel will include Susan Cartsonis, Storefront Pictures; Jeff Cuban, AXS TV/ Magnolia Pictures; Bill Livek, Rentrak; and panel moderator, Tom Umstead, Multichannel News.
Prior to his current position, Bishara was senior vice president, HBO Broadband / Digital Group where he was responsible for the overall strategy, development and rollout of broadband products, including industry benchmark HBO GO. Before HBO, Bishara worked at Time Inc. and AT&T in marketing and product leadership roles.
OnScreen Media Summit will host several key speakers separate from Bishara's panel, including keynote guests Jon Litner, NBC Sports Group; Mark Johnson, AMC's Breaking Bad; Josh Sapan, AMC Networks; Paula A. Kerger, PBS; Rob Marcus, Time Warner Cable; Tom Rogers, TiVo; Leslie Moonves, CBS Corporation; and Jessica Reif Cohen, BOA/Merrill Lynch. Other panel speakers to include representatives from Mediacom, Univision Communications, Telemundo Media and Adobe Systems.
Synacor, having provided TV Everywhere services to several cable operators for March Madness, the 2010 Vancouver Winter Olympics and the 2012 London Summer Olympics, has completed integrations with numerous pay-TV providers, as well as many pay-TV channels and more than 30 free. (Pay-TV providers include Charter, DISH Network, Mediacom, MetroCast, Midcontinent, Suddenlink and WOW! among others. Integrations include HBO GO, MAX GO, NBCUniversal, CNN, TBS, TNT, truTV, Cartoon Network, Adult Swim, Epix, Fox, Speed2, BigTen and a number of other TV channels.)
For more information on Synacor's TV Everywhere offerings, please visit synacor.com or email tellmemore(at)synacor(dot)com.
About Synacor
Synacor's white-label platform enables cable, satellite, telecom and consumer electronics companies to deliver TV Everywhere, digital entertainment, cloud-based services and apps to their end-consumers across multiple devices, strengthening those relationships while monetizing the engagement. Synacor (NASDAQ: SYNC), is headquartered in Buffalo, NY. For more information, visit synacor.com.
Integrate. Authenticate. Engage.