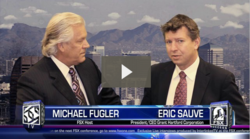 We are at the stage now ready to move into full production.
Missoula, Montana (PRWEB) December 06, 2012
The Grant Hartford Corporation is a gold development, soon to be mining, company located in Montana's Historic Garnet Gold Mining District. Hartford has raised over 17 million dollars since they began in March of 2007 and has over 300 shareholders. In the past 5 years they have been able to explore the property, drill it extensively, examine it geologically and through engineering develop a mine plan. They are now are ready to move into full production. This private company is publicly reporting with the SEC so all their public data is available on the Edgar site.
Grant Hartford completed its 2008, 2009 and 2010 drilling programs and used this data to finalize independent 43- 101 and Guide 7 Technical Reports. Reserve and resource calculations, mine design, mill design, metallurgy and mine feasibility studies and reports were also completed and underground mining operations began in June 2011.
During FSX's last Investment Conference held in Phoenix, Arizona, Grant Harford's President and CEO, Eric Suave, granted an exclusive interview available only on FSX Interlinked's Web Channel, an on demand Video Channel that offers a glimpse into their private network of Investors, Partners and Companies. During this exclusive interview Suave stated "We are at the stage now ready to move into full production."
About The Grant Hartford Corporation & InterlinkedTV
The Grant Hartford Corporation is a publicly-reporting gold company with claims located in the historical Garnet gold mining district located 50 miles east of Missoula, Montana.
InterlinkedTV is an internet video production and distribution site dedicated to private enterprise, venture capital news, and investment events. We are bringing you this exclusive content through our partnerships with conferences, investment events, companies and IR firms.