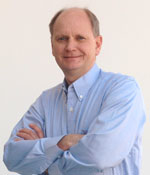 The state where you reside and plan to do business is the best state to form an LLC.
Siesta Key, FL (PRWEB) December 10, 2012
Deciding where to form an LLC is a tricky question. Where is the best state? Everyone has heard of Delaware Corporations and Nevada LLC's. Those states have seemed to have the magic formula in the past. They were early on the business scene and formed laws favorable to businesses, and as a result many businesses were started in those states.
Attorney Phillips observes in his article, "Today all that has changed. While Delaware and Nevada are still good places to form an LLC, so are the other states. Most states caught on that they were losing business revenues and reformed their laws to compete. The state where you reside and plan to do business is the best state to form an LLC."
The article reviews the reasons to consider an individual's home state, and how it will save money as the business owner can act as his own registered agent. Mr. Phillips mentioned that another thing to consider in the choice of which state to form an LLC is the choice between multi member and single member LLCs. Florida recently had a case where a single member LLC was disallowed by the court to satisfy a claim. See Fed. Trade Comm'n v. Olmstead, 528 F.3d 1310, 1314 (11th Cir. 2008) This means that a single individual's plan to form an LLC in Florida will lose liability protection. Mr. Phillips stated, "If you can't form a multi-member LLC in Florida, you may wish to consider another state. Since the Florida case, several other states have followed suite, so it may not be long before all states are doing this."
To look at the various state information, click here.
Mr. Phillips is an attorney who serves as a counselor to the Supreme Court of the United States. He has a talent for taking complex legal ideas and helping the layman understand them. He finds fulfillment in helping other people understand and apply the law, not only to provide asset protection and estate planning, but to use it to structure businesses and save taxes. He is the author of 11 books, along with his latest Guaranteed Millionaire. He has written hundreds of articles for professional publications.
LegaLees was founded in 1982 by Lee R. Phillips. It is a legal self-help publishing company. It produces products designed to help people understand the law. Because of personal experiences, Mr. Phillips realized that people should be able to understand how the law works so they can direct their own legal professionals. He also saw the need for people who wished to do their own legal work to be shown how and given the requisite understanding. LegaLees has also designed products to help layman be able to structure their personal and business affairs. All of the products help the end users to protect assets and prevent legal disasters that can strike at any time.