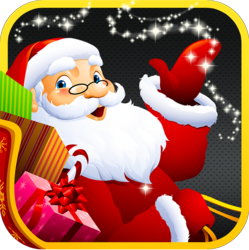 New York, NY (PRWEB) December 07, 2012
People with iPhones will be familiar with their inability to view Flash content and as Apple refuses to support the protocol on its portable devices, have had to miss out on these rich user experiences.
The latest in HTML5 technology has finally been embraced in the eCard market, with the new Christmas eCard app by Ecard Apps offering animated creations designed for all smart phones including iPhones and iPads.
Ecard Apps are the first eCard providers to offer this advanced HTML5 technology and their innovative App is rapidly gaining popularity amongst iOS users in particular. iPhone and iPad users have been quick to embrace this new App, keen to start sending creative animated Christmas greetings to their friends.
The App is free to download in both the App Store and Google Play.
One high quality animated eCard is included with the free download and additional eCards are available to purchase in Albums of 10. The App is very easy to use - simply swipe through the eCards and click to preview each animation, then add your personalized Christmas message. The whole process is very easy and each eCard can be sent as many times as you like via Facebook, Email, SMS or Twitter. Send to one person or to all your friends!
The App is fast becoming very popular amongst smart phone users who appreciate high quality animations and people love receiving these creative, personalized eCard creations!
Download the Christmas eCard App in the App Store or Google Play.