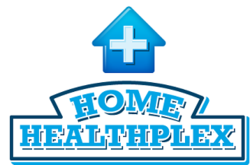 Home Healthplex is designed for clinicians to search for home health companies with ease
Chickasha, Oklahoma (PRWEB) December 11, 2012
Home Healthplex is designed for Clinicians to search for home health companies with ease from a smart phone when a patient needs care after leaving a hospital setting, institution, or requires home care for any reason.
The goal of the Home Healthplex app is to provide clinicians with a search engine to sort and find home health companies that accept patients who require home care. Although the Home Healthplex app is in its infancy, the app has over 10,000 home health agencies already loaded in its database. As Home Healthplex grows, expect to see insurance companies accepted by the agencies, what the agencies provide, and what kind of patients that home health agencies accept. Home Healthplex is now working with agencies across the United States to fill our database with information to make the lives as clinicians much easier.
As a user of the application, the user will be able to view the home health agencies listed for the over 10,000 agencies loaded already into the system. The application also boasts a series of features. Once the user has logged in and created an account, users can utilize the features associated with the app on the fly without ever leaving the application itself.
Home Health agencies that would like to become part of the Home Healthplex team are encouraged to go to the website at http://www.homehealthplex.com and sign up. It's quick, easy, and will expose home health agencies to the clinicians that build your patient base. The cost of being a part of Home Healthplex will more than pay for itself with just 1 referral.