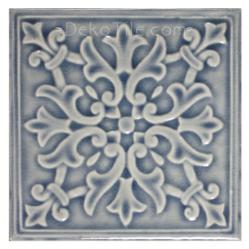 Los Angeles, CA (PRWEB) December 06, 2012
Porcelain is one of the most durable and easiest to maintain tile options available. Now DEKO Tile has added an impressive array of porcelain tile choices to their already sizeable catalog. Just added are 60 distinct design patterns all made from sturdy and scratch resistant porcelain. Whether the need is for an indoor or outdoor environment, these tiles will provide a unique look with long-lasting performance. That's a perfect combination for any floor tile.
Top of the list of the new DEKO Tile porcelain product line are the Crema Marshmellow varieties. These are perfect examples of the subtle elegance that can be achieved with porcelain and are available in three options: the 6 x 6, the 8 x 10 Designer Piece and the 8 x 10 standard tile. For a more intricate design pattern there are the selections of Glossy Orme Porcelain available in blue, green and orange hues. This pattern invokes a Mediterranean decor vibe that could completely transform a drab room into a spectacular living space.
Another popular porcelain choice is the whimsical Sonbahar Tile. This is a repeated pattern of leaves that would make a perfect border accent in a bathroom or kitchen. It's also available in a range of earth tones. Finally, the Sus Porcelain has a design which is reminiscent of a classic deco style found in many upscale homes.
Since porcelain is a denser and harder material it offers terrific resistance to scratches and harsh cleaning agents. It also can stand up in bright sun light without fading. Additionally, the high breaking strength of porcelain makes it the right choice for those areas of a home or business that will experience heavy traffic. All around, porcelain tile is a practical and affordable way to transform any living space. Combine that with DEKO Tile's incredible catalog and its clear why this type of tile is quickly becoming a top seller.
About DEKO TILE: DEKO Tile is one of the largest direct importers of flooring and wall tiles. DEKO Tile was founded in 2001, with a focus on natural stone products. Over time, we expanded our product portfolio to include glass, metal and other materials. Our mission has been to provide the trade professionals and do-it-yourselfers with high-quality flooring and wall covering products at affordable prices. We strive to achieve this mission by cutting the middleman and supply these products directly to the end users.
For more information contact DEKO Tile @ 310-669-