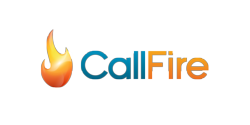 Santa Monica, CA (PRWEB) December 06, 2012
Text marketing has become an essential part of a brand's marketing efforts. When executed properly, SMS marketing can yield impressive results. The ubiquitous usage of cell phones and the high open rates of text messages make text marketing an effective medium for breaking through the clutter of marketing material vying for the customer's attention.
A well executed SMS marketing campaigns requires a lot of planning and strategizing. Before a brand can send one SMS message they have to secure a dedicated short code, or keyword on a shared SMS short code, and receive opt-in consent from consumers to send text messages. Implementing a successful text marketing campaign can include a lot of leg work.
The most challenging part of creating a SMS marketing campaign is getting consumers to opt-into receiving text notifications from a brand's dedicated or shared short code. A cell phone is a highly personal device, as such, there are a number of regulations prohibiting text marketing to a cell phone number that has not explicitly opted-in to receiving marketing related text messages.
A recent text marketing initiative by Macy's provides an excellent example of how to engage and draw consumers into their stores through the medium.
To promote their Labor Day sale, the company sent out text message invitations to its opted-in mobile database. The campaign not only attempted to draw customers through their doors, but expose the recipients of the message to their mobile site.
The Macy's SMS message featured a 15 percent discount on end of summer goods. Additionally the message included a link that takes consumers to the company's mobile site to shop newest items. This link also educated consumers on how to shop via their mobile device, instead of heading to the nearest store locations.
Macy's has used SMS in the past to promote its other sales. These opt-in text marketing campaigns allow big brands to keep their customers up-to-date with their offerings, while at the same time increasing their opt-in database.
Retailers like Macy's build mobile clubs long before sales or the holiday period. Consumers look forward to these exclusive offers, many of which are personalized based on the consumer's interests. These personalized messages are a highly effective way to communicate with customers and expose them exclusive deals and offers.
In order to build their mobile database, Macy's also used QR codes to promote new collections. The company has plastered a mobile barcode on its static print pages in several publications including New York magazine. In addition to mobile barcodes, the company also encourages consumers to text the keyword NICOLE to their company short code to enter a shopping spree. These mobile call to actions, based on product offerings, allow businesses to increase their opt-in database and build brand awareness.
It is clear that the use of text marketing helps retail business owners communicate with their clients and build brand awareness. CallFire, a telephony pioneer and SMS gateway, works with brands from all over the world to utilize SMS short codes and long codes to formulate effective text marketing campaigns. Learn how your brand can increase engagement by speaking to one of our support staff at 877-897-3473, or email our team at support(at)callfire(dot)com.
About CallFire
CallFire (callfire.com) simplifies telephony, making sophisticated, expensive carrier class telecom capabilities available through an affordable, easy-to-use GUI and API platform. Any business, from start-up to enterprise, can reach its customers on any device, using text messaging or voice, with CallFire's massively scalable, cloud telecom platform. CallFire products include Voice APIs, Business Text Messaging, Voice Broadcast, Auto Dialer, Toll Free Numbers, IVR, Virtual Receptionist, Power Dialing for agents and more. Call analytics enable CallFire's 50,000 users to reach customers more often using text marketing, virtual numbers, auto dialers and mobile messaging.