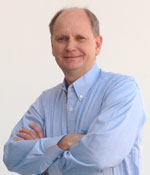 "Just having a bunch of papers filed isn't going to give anyone any asset protection. A lot of other things have to be done in order to make the entities a good liability shield."
Chicago, IL (PRWEB) December 05, 2012
Attorney Lee R. Phillips, will be representing LegaLees Corporation at Robert Woodruff Keys to Cash Flow Boot Camp in Chicago. The event will be held December 7-9 at the Sheraton Chicago O'Hare Airport Hotel located at 6501 Mannheim Rd, Rosemont, Illinois. It is open to the public.
In today's difficult economy, Robert shows new and experienced investors alike how to understand the necessity of cash flow. The boot camp is designed to help people find money. At the event, the secrets to cash flow management used by the "pros," will be revealed so all can use them. Robert will show the hidden pitfalls to credit lines – and hidden costs of buying properties with your own cash – that can be avoided with proper training.
Robert Woodruff has been a real estate investor for over 15 years, is the President of the Charleston REIA, and has been offered a spot on the board of National REIA. Robert created a Technology Night with Charleston REIA that streams live to other REIA's across the country.
Even though Robert Woodruff is a multi-millionaire today, that's not the way he started. He was a poor deformed Shriner's child, born to a single 16 year old mother, who was disabled at an early age. Robert's father left his mother before Robert could blow out his first birthday candle. He wore second-hand shoes and endured excessive teasing, physical, and emotional abuse growing up. Given Robert's setbacks, his teachers decided that he would never amount to anything. This was Robert's prime motivation to better his life.
Mr. Phillips has been invited to help attendees properly structure their assets with an emphasis on trusts and Limited Liability Companies (LLCs). His topic is designed to help people set up and use their own trusts and LLCs. These entities act as a safety net to protect the owners from lawsuits, bankruptcy and other tragedies that threaten a financial future.
Mr. Phillips will also discuss how to manage these entities because, as he stresses, "Just having a bunch of papers filed isn't going to give anyone any asset protection. A lot of other things have to be done in order to make the entities a good liability shield." Mr. Phillips will be addressing the group on Friday, December 7, 2012, 10 am – 12:00 pm.
Mr. Phillips has spoken to thousands of audiences throughout the United States and Canada. He finds great satisfaction in helping people use the law, not only to offer asset protection, but to reach new financial heights. He will include a number of tax saving strategies designed to save thousands each year.
Lee is a writer. Over the years he has prepared hundreds of articles for real estate investors, small business and medical professional people coaching them on the best way to use the law to safeguard their assets as well as increase their income. He has also written 11 books, including his latest book Guaranteed Millionaire. Lee is a counselor to the Supreme Court of the United States. This is a distinct honor because less than five percent of the nation's attorneys hold this position.