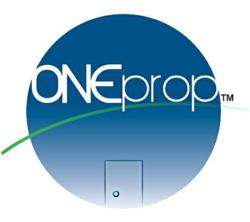 Dallas, TX (PRWEB) December 06, 2012
ONEprop, Inc., the Dallas-based property management firm with offices and properties throughout the Southwest, is announcing the relocation of their corporate headquarters to 5308 West Plano Parkway, Suite 100, Plano, TX, 75093. This move reflects the company's recent growth in all of their locations, including their Dallas main office and their newest office in San Antonio, and will allow for further expansion in the future.
"As our company is growing and expanding into new markets, we needed to find just the right facility for our evolving business," said ONEprop's chief operating officer, Charles Riska. The new 10,000-square-foot space with state-of-the-art IT and phone systems will afford ONEprop better communications within the company and allow them to continue providing extraordinary service in support of the prosperous rental market in Dallas and in their eight other locations.
Working in a new, bigger office is exciting for everyone who works at ONEprop. "It was important to us that our team be in an environment where they can really thrive," ONEprop's managing director, Kevin Martin, said. He also noted that their focus remains on their mission: to provide the highest level of customer service and expertise to the owners and tenants in their entire network of properties.
All contact phone numbers will remain the same, and the move will create no disruption of service to any customers. For further information on ONEprop or to search for rentals or property management services in any of their nine locations, visit http://www.oneprop.com.
ONEprop is a Southwest-based real estate and property management company operating in 9 locations: Dallas/Ft. Worth, Austin, Houston, Phoenix, Tulsa, Oklahoma City, Baton Rouge/Lafayette, Charlotte, and San Antonio. ONEprop has been in business since 1987, and employs a staff of Realtors® and corporate professionals with extensive industry experience. With over $450 million of assets under management, ONEprop is the recognized leader in the single-family residential property management industry.