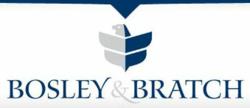 St. Petersburg, FL (PRWEB) December 05, 2012
Oftentimes, the press calls experienced attorneys to give their opinion about a case that is getting current news coverage. Recently, Attorney Wade R. Bosley from Bosley & Bratch was asked to appear on The Tom Sullivan Show in order to shed some insight on a Veteran's Affairs (VA) issue. Mr. Bosley works specifically with veterans who are not getting the VA benefits that they are entitled to after serving their country in the military. He has been practicing this kind of law since 1995, so he has almost 7 years of experience to put to any case. He deals mostly with veterans that have physical and mental disabilities and will take on cases for these servicemen and servicewomen even if those disabilities are not combat-related.
Attorney Bosley believes that veterans need to be cared for regardless of whether or not their injuries were obtained while out on the battlefield. He is an accomplished advocate who is considered a national leader in veteran's law and has been both President and a Board Member of the National Organization of Veteran's Advocates. He is dedicated to fighting for veteran's rights when it comes to disability compensation and appealing a denial of benefits on behalf of a man or woman who fought to serve America. One of Bosley & Bratch's greatest accomplishments was their involvement in proving that Post-Traumatic Stress Disorder (PTSD) should be evaluated as an element of damage and disability in civilian cases. When PTSD was finally listed as a condition worthy of VA benefits, this allowed many veterans to obtain benefits that they would not be eligible for otherwise.
In the year 2008, Attorney Bosley was awarded with the PTSD VETS, INC., Service Award because of his work and service on behalf of veterans with PTSD. Because of his intimate familiarity with PTSD cases and his accomplishments in VA cases, Attorney Bosley was asked to share his opinion on The Tom Sullivan Show on Fox News. On the show, the TV personalities were discussing the Department of Veteran's Affairs and some of the issues in the industry. One of the concerns that was addressed was the Department of Veteran's Affairs' claim that they are understaffed and this is why they are not able to address VA benefits applications that come in.
Attorney Bosley commented on this by saying the following: "The VA says a lot of things. I am sure they are understaffed, but the staff they have does not follow their regulations. For example, the VA is supposed to give the benefit of the doubt to the veterans. If they did this instead of asking continually for more evidence, more evidence, claims would move very swiftly." Mr. Bosley gives the same wise and calculated legal insight to his clients as he does to those who he interacts with on television.
Bosley & Bratch is a firm that is solely devoted to advocating for veterans. The firm serves clients nationwide and will advocate in disability compensation disputes, traumatic brain injury claims, issues concerning unemployment and more. Bosley & Bratch was a key player in the journey to make Post-Traumatic Stress Disorder (PTSD) a legitimate reason to claim disability benefits. Due to this, the firm is very effective when advocating for a veteran in a PTSD case. Bosley & Bratch is one of the most capable veteran law firms in the United States. Between the five associates at the firm, there is a total of 80+ years of experience. If readers want to learn more about Bosley & Bratch, visit their website at http://www.lawyers4veterans.com.