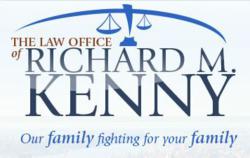 New York City, NY (PRWEB) December 07, 2012
Thursday, November 15, the Law Office of Richard M. Kenny donated 25 turkeys to the St. Francis of Assisi Church on 31st Street between 6th and 7th Avenues in New York City. The St. Francis Church facilitates a community outreach to the poor and homeless called "The Breadline for the Poor" and the firm participated in their efforts to help this outreach serve their Thanksgiving meal to the homeless November 22, 2012. Breadline for the Poor, Inc. is a non-profit organization under the state of New York, committed to serving the less fortunate of their community.
On a daily basis, children, woman and men are able to receive substantial meals such as sandwiches, cereal, milk, and coffee and often times clothing from the Breadline. Thanksgiving is a special time of the year where Americans gather to reminisce on the year and be thankful for life and its many blessings. This season is also a time to remember the less fortunate, and give back to those who may not be as well off. The holidays can often be a difficult time for the less fortunate as they are unable to enjoy the luxuries of fancy meals including turkeys. This is why members of the community often donate to organizations like the Breadline to see to it that the poor can also share in the fellowship and joys of a Thanksgiving meal.
According to recent statistics, there are 46,631 people documented as part of the NYC homeless shelter population. Out of this high number, close to half of these individuals are children. This total number does not include those who are homeless and use other types of shelter including church shelters, families, and others resources. As you can see these numbers are extremely high, and as the members of the firm witness so many people suffering they want to play their part in the community by giving back to those in need.
The Law Office of Richard M. Kenny has so much to be thankful for, and sees the value in giving back to their community as they donate multiple turkeys to the church to be used for the holiday. While this may help just a fraction of the people in need, it is a start; and as citizens of New York City continue to see the need, hopefully more and more individuals and businesses will be lead to play a part in helping the less fortunate in the community. As personal injury attorneys, this firm has seen their share of suffering victims in the city and surrounding area. Together, they are committed to not only participating in local outreach but they also have dedicated their practice to representing those who are victims of wrongful injuries.
The Law Office of Richard M. Kenny is comprised of legal professionals with 50 years of combined experience. During their time as a firm, attorneys have had the privilege to help clients fight for the compensation that is rightfully theirs after a wrongful injury or death of a loved one. The Law Office of Richard M. Kenny has helped clients receive hundreds of millions of dollars in settlements and verdicts, as they are committed to representing their clients with care and tact. If you or a loved one are a victim of a wrongful injury, contact their firm today at 888-353-0179 or visit their website at http://www.rmkinjurylaw.com.