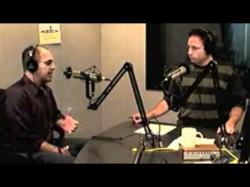 Even in energy efficiency and weatherizing, new homes are the best buy.
Seattle, WA (PRWEB) December 17, 2012
Michael Busacca, of Skyline Properties joined Ben Brashen, Host of the Brashenomics Radio Show to talk new construction in Seattle. This was a special interview, and a lot of the discussion centered around old home construction techniques as opposed to the new, modern techniques. Michael was able to shed new light on this subject.
As the show opened, Host Ben Brashen posed the question: "Michael, let's get down to brass tacks. What's so good about new construction, after all, it costs more than buying an existing home?". Michael was quick to respond: "There is a vast difference in the way new homes are built. New construction codes, as well as seismic building codes, are a world apart from the old methods of building a home" He continued: "Even in energy efficiency and weatherizing, new homes are the best buy".
Michael talked a little about the fact that home designers are bringing back the old craftsman style homes, but built to today's standards. These new tough standards do a great job of helping a home resist almost all weather conditions and stand up to the major earthquakes the Pacific Northwest is predicted to have. He explained how the new homes are tied-in to the foundation, unlike the older homes. Old homes have partial insulation, and no plastic membranes in the walls to keep moisture from entering, and keep the heat in during the winter.
Skyline Properties has been providing quality Seattle real estate services for over 22 years. This is why over 640 brokers, buyers and sellers have trusted Skyline with their Real Estate needs. Skyline is the leader in Real Estate Services in the Puget Sound and Seattle areas. In fact, Skyline is involved in one in ten real estate transactions in the Greater Seattle Area. Michael Busacca is one of the top realty professionals on the Skyline Team.
Michael discussed the fact that new home buying is not for everybody. Sometimes there are advantages to looking for an existing home, even one that needs a little work. But, if you plan on staying in the home for a while, you should strongly consider new construction. Some people are relocating because of a job, and may only be in their new home for 5 years or so. These people can pick-up a good deal on an existing home, maybe do a new paint job and some flooring to modernize it.
Please visit Skyline Properties Website: Seattle Home Sales