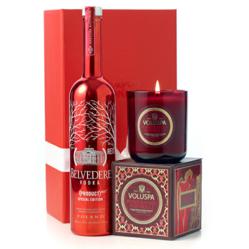 (PRWEB) December 06, 2012
The economy is not the only area set to benefit as Australians prepare to spend an average of $1200 each on Christmas gifts this year. People's moods, psychological health and sense of satisfaction are also in for a boost through the simple act of giving.
There is no doubt that giving is good for the soul. Just ask a few famous faces from the history books:
"No one has ever become poor by giving" – Ann Frank
"For it is in giving that we receive" – St Francis of Assisi
"It's not how much we give but how much love we put into giving" – Mother Teresa
Roses Only Group's Founder and CEO, James Stevens, has given more than a few gifts since starting the business in 1995. He believes gift giving is a key ingredient in personal happiness. "There is an enormous sense of satisfaction when you see the expression on the face of someone you've given a gift to. Gift-giving feels good internally, and there are also extrinsic benefits," he says. "It really is better to give than receive."
This year the Roses Only Group created a range of Christmas hampers to help deliver love, and ensure the sender enjoys that 'post gifting glow'. You can support a good cause while sending festive cheer with a Roaring Red Gift Box, featuring Belvedere RED vodka and a Voluspa candle. Fifty precent of profits from the sale of Belvedere RED will be donated to 'Special Edition' – the world's leading financer of programs to fight HIV/AIDS in Africa.
Sending love and celebrating an Australian success story with The Sapphires Gift Hamper is also a popular option. Nominated this week for 12 Australian Academy of Cinema and Television Arts Awards, everyone can unwind watching this inspirational story about a quartet of young singers from a remote Aboriginal mission who are given the chance to entertain the troops in Vietnam. (Both products available at http://www.hampersonly.com.au – part of the Roses Only Group).
So as gift giving is good for the soul, exactly what benefits will people enjoy this Christmas when finding and delivering the perfect gifts?

Improved mental health: gift-giving is an act of altruism. When someone gives without expecting anything in return, they improve their psychological health
Brighten moods: delivering joy and love to others is a powerful act that creates a buzz and creates an uplifting positive mood
Positive self-esteem: making a loved one, friend or colleague smile by giving the perfect gift immediately makes people feel good about themselves
The most important element of every gift is the thought that goes into it. The Roses Only Group wishes you a Merry Christmas and happy gift giving season.
Roses Only – delivering love this Christmas.
Media Enquiries:
Patrice Gibbons
Communications Manager
Ph: 8346 9318 / M: 0419 002 014
E: patrice(at)rosesonly(dot)com(dot)au
Follow us on:
Facebook: http://www.facebook.com/RosesOnlyGroup
Twitter: @RosesOnlyGroup