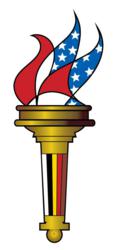 "Elect A New Congress proposes raising high taxes on unearned income, as opposed to any tax hikes. Taxes should be an incentive to investment, something Washington doesn't seem to understand"
Galena, IL. (PRWEB) December 06, 2012
Looming in the Washington DC mist of brinkmanship is a fiscal cliff featuring more angles and undercurrents than hurricane Sandy ever imagined. Yet the collateral damage from this fiscal storm will make Sandy seem a dwarf as the American people be damned. Instead, Elect A New Congress proposes a tax on unearned income with the objective of directing investment into earned income projects that generate increased tax revenue and jobs. The study includes a perspective on key government data for a real look inside the truth found nowhere else.
Elect A New Congress proposes maintaining current tax rates across the board, but raising high taxes on unearned income. Unearned income over $250,000 should be increased along the lines of those tax increases currently proposed over this mark so as not to harm retires. However, unearned income over $500,000, should go to 50%. Over $750,000, it should rise to 75%, and over $1,000,000, the tax should rise to 90%.
"It seems bold, doesn't it?" asked Wm W. Fawell of Elect A New Congress. "But when you consider it is a higher tax on unearned income, the taxpayer simply needs to put their latent gaining income to work in projects they are principally involved in so that it is no longer unearned income. This will do what tax policies are suppose to do, encourage people to invest their money in businesses. This creates small companies, some which become larger and in all cases start creating jobs, something Washington DC does not care about, or does not want to understand."
"Who gets fiscally punished if America adopts the suggestions from Elect A New Congress," Fawell queried? "The very fat corporate cronies who have stolen so much money over the last decade or two that they can't move that much money into the crucible of enterprise demanded by the tax, in order to avoid the tax. In other words, those who will be punished are the very people who have stolen the most."
"If the unearned income tax plan is not considered and passed, it is because those who have stolen the most, are the very same people who have used their swag to purchase the President and Congress to do their bidding," Fawell concluded.
"Take a look for yourself at this IRS government generated data and compare figures A and B. In truth, America has a severely regressive tax that punishes the middle class in an unimaginable proportion."
# # #