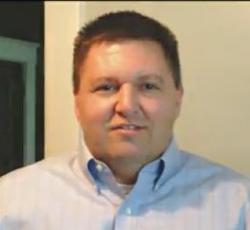 Call your Representatives in Washington today and ask them to vote against any plan that would cancel the mortgage interest deduction
(PRWEB) December 06, 2012
The Fiscal Cliff is a collection of laws that expire or take effect on January 1, 2013. The combination of the laws going into effect will cause significant tax increases across all income brackets and make huge cuts in spending. Instead of tax increases, many are calling for the elimination of tax deductions to increase revenue to the Federal Government. The largest of these deductions is the Mortgage Interest Deduction; therefore, it is first on list.
The housing market was responsible for driving us out of six of the last eight recessions. It is difficult to imagine a continued economic recovery with the elimination of this deduction. This deduction is essential to a stable real estate market and a return to a healthy economy.
The Center for American Progress released a tax reform plan on December 4, 2012. Among other tax increases, this report calls for the gradual elimination of the mortgage interest deduction. This is significant as the policies supported by this think tank run parallel with the policies of the current administration.
The elimination of the mortgage interest deduction would have a sharp impact on home prices at a time when they are just beginning to recover. Estimates range from three to fifteen percent drop in prices if the deduction was eliminated.
An immediate elimination of the deduction is politically impossible. However, even a gradual phase out would have significant economic and psychological effects on the economy.
"Call your Representatives in Washington today and ask them to vote against any plan that would cancel the mortgage interest deduction," Jolly requested.
Interested individuals can learn more about the Fiscal Cliff, the Mortgage Interest Deduction and Real Estate by going to NashvilleRealEstateNow.com.