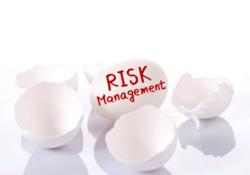 Greece has yet to receive its next loan, but the country will need it to pay off its initial loan.
New York, NY (PRWEB) December 06, 2012
In a recent Profit Confidential article, financial expert George Leong reports that while the S&P 500 recently experienced a five-day winning streak, this is not the beginning of a sustainable rally. According to the Profit Confidential expert, the market is prone to downside selling, meaning that stocks will find it difficult to advance higher going into 2013.
In the article "The Stock Market Event You Need to Guard Against Right Now," Leong notes that sales on Black Friday were fine, but not spectacular, and the uncertainty of the fiscal cliff suggests tax increases and budgetary cuts to areas such as government spending will impact the middle class and, ultimately, its ability and desire to spend.
"Then there's the big financial mess in the eurozone," adds Leong. "Greece has yet to receive its next loan, but the country will need it to pay off its initial loan. A mess is an understatement here. [There's] also the recession in Spain and an unemployment rate over 25%. Moreover, there are another five eurozone countries in a recession."
"In all, this is not a time to get too comfortable in the equities market," states Leong.
Based on what has been seen so far in the third-quarter earnings season, Leong reasons that revenue growth is muted, as America tries to get its consumers to spend. He notes that the holiday shopping season will be critical for the U.S. economy.
In Leong's expert opinion, investors should avoid trying to time the market. Instead, the Profit Confidential expert recommends a prudent investment strategy, suggesting that investors make sure they have some trading plans in place, including an exit strategy through mental or physical stop-loss limits.
Profit Confidential, which has been published for over a decade now, has been widely recognized as predicting five major economic events over the past 10 years. In 2002, Profit Confidential started advising its readers to buy gold-related investments when gold traded under $300 an ounce. In 2006, it "begged" its readers to get out of the housing market...before it plunged.
Profit Confidential was among the first (back in late 2006) to predict that the U.S. economy would be in a recession by late 2007. The daily e-letter correctly predicted the crash in the stock market of 2008 and early 2009. And Profit Confidential turned bullish on stocks in March of 2009 and rode the bear market rally from a Dow Jones Industrial Average of 6,440 on March 9, 2009, to 12,876 on May 2, 2011, a gain of 99%.
To see the full article and to learn more about Profit Confidential, visit http://www.profitconfidential.com.
Profit Confidential is Lombardi Publishing Corporation's free daily investment e-letter. Written by financial gurus with over 100 years of combined investing experience, Profit Confidential analyzes and comments on the actions of the stock market, precious metals, interest rates, real estate, and the economy. Lombardi Publishing Corporation, founded in 1986, now with over one million customers in 141 countries, is one of the largest consumer information publishers in the world. For more on Lombardi, and to get the popular Profit Confidential e-letter sent to you daily, visit http://www.profitconfidential.com.
Michael Lombardi, MBA, the lead Profit Confidential editorial contributor, has just released his most recent update of Critical Warning Number Six, a breakthrough video with Lombardi's current predictions for the U.S. economy, stock market, U.S. dollar, euro, interest rates and inflation. To see the video, visit http://www.profitconfidential.com/critical-warning-number-six.