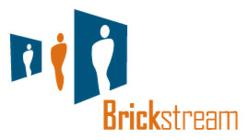 Atlanta, GA (PRWEB) December 06, 2012
Brickstream, a leader in behavioral intelligence solutions for physical spaces, is helping to spread the cheer this holiday season by equipping a Michigan-area Christmas light show with technology that will help organizers capture valuable data about how many visitors are attending the event. Now in its 7th year, The Holiday Road Light Show raises funds through donations and sponsorships for Special Olympics and features a massive display of more than 200,000 holiday lights. Brickstream's 3-D video cameras will monitor visitor traffic flowing into and out of the event.
This is the first year that The Holiday Road Light Show is being held indoors rather than outside, a change that means event organizers need to be able to count how many visitors are inside the display venue, which is located at a Michigan mall. Safety guidelines stipulate that only 300 people can be inside the exhibit at one time, but show creators are limiting that number to 200 so that attendees will get the best view possible of the holiday lights. "Brickstream's cameras and unique behavioral intelligence technology enable us to get an accurate count of people entering and leaving the show, which helps us adhere to safety guidelines and efficiently manage crowds," said Brad Boyink, the show's creator. "We will also analyze the data captured to plan staffing for next year as we begin to line up volunteers to help."
Intelligence related to event attendance plays another important role: it assists organizers in securing sponsorships that defray production costs so that the maximum amount of funds raised can go directly to Special Olympics programs. "Thanks to Brickstream's donation, we can provide potential sponsors with real statistical data about how many people come to see the show," said Mark Dalman, Area Director for Special Olympics Michigan. "We believe this will ultimately help us maximize support for this popular holiday fundraising event for years to come."
The Holiday Road Light Show runs through December 25. For more information and show times visit: http://www.holidayroadlights.com/
ABOUT BRICKSTREAM
Brickstream® is the leader in real-time people counting, queue management and in-store monitoring solutions. Using discreet, at-the-edge, 3D video appliances and the patented BehaviorIQ™ platform, Brickstream solutions capture, transform and analyze highly accurate customer activity data for sales conversion, customer service and labor optimization. Leading retailers, retail banks and other brick-and-mortar outlets use Brickstream's intuitive interfaces and predictive capabilities to improve the customer experience and drive business growth through more effective service, marketing and sales strategies. Brickstream's customers achieve early, and significant, return on investment thanks to flexible deployment models, remote management services and a low total cost of ownership.
Headquartered in Atlanta, USA, Brickstream has more than 25,000 appliances installed worldwide, a global network of partners, and regional offices in Europe and Asia. The company is privately held, with backing from Columbia Capital, Mohr Davidow Ventures and RBC Technology Ventures.
For more information visit Brickstream's website at http://www.brickstream.com or on twitter @brickstream