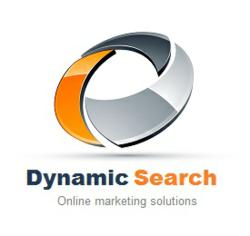 SEO Consultant Services Said To Increase Web Presence
PHOENIX, ARIZONA (PRWEB) December 07, 2012
Dynamic Search has been providing SEO Services for many years. The firm has announced an expanded suite of consultant services which will better meet the demands of the ever-changing dynamics of the World Wide Web. The recent Google Updates, and proprietary White-Hat SEO Techniques are all part of the new SEO Protocol offered by Dynamic Search.
Asher Elran, CEO and Founder, had this to say at a recent interview: " I honestly believe that most small businesses never achieve their true potential because they rely on the wrong marketing strategy or on no marketing strategy at all". He goes on to say: "We drive conversion, not just traffic. Instead of focusing all of our efforts on increasing traffic to your site, we focus on increasing paying customers visiting your site. There is a big difference that you will see right away".
In this age of specialization, it makes sense for firms with an internet presence to seek out specialists in SEO Marketing. Very few companies have an in-house staff that could rival the capabilities and experience offered by an SEO Marketing Firm like Dynamic Search. With this new program, small businesses can have the same SEO potential as the larger firms. Any size budget can be accommodated through segmented SEO Services.
SEO takes a lot of time, effort and skill. Firms have the choice of having the work done for them, by outsourcing to an SEO Firm, or if they would like to handle the SEO Tasks in-house, SEO Consultancy Services will do the job. Dynamic Search feels that by teaching these SEO Skills to their clients, it gives them an added edge against their competition.
Consultant Services will cover a broad range of SEO Techniques, among them: Web Analytics Consulting, PPC & Adwords Consulting, SEO Consulting, Conversion Rate Optimization and Social Media Consulting. As Social Media has grown, so too has the importance of including it in any marketing plan. Dynamic Search considers this one of their areas of expertise.
Clients of Dynamic Search can look forward to learning how to: Target keywords and niche markets, Employ on-page optimization methods, Employ off-page optimization techniques and drive local exposure. Consultant Services not only provide guidance, but also an education.
Stop by for a look at the complete program: http://www.webds.com/