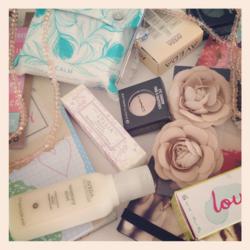 Minneapolis, Minnesota (PRWEB) December 07, 2012
Grab Bag Love is proud to announce the launch of their new online grab bag boutique.
There are currently seven different categories of grab bags for customers to choose from, including a Delightfully Domesticated bag that contains an assortment of products and projects to keep your home organized and clean and an After Dark bag containing accessories, cosmetics, books, and more inspired by the hit CW TV show, The Vampire Diaries. No subscriptions are required to purchase any of the bags.
"It's hard enough to remember which online bills you need to pay each month," said Jamie Woods, founder of Grab Bag Love, in response to choosing not to go with the subscription-based route. "Having to remember to cancel a subscription is just another hassle we don't want customers to have to do deal with."
This December customers can purchase two of the Original Grab Bag (Love) bags and receive one free with promotion code FREELOVE. The Original Grab Bag (Love) contains an assortment of products such as makeup, skincare products, fashion accessories, home décor items, gourmet food and chocolate and more.
Visitors can also sign up to a win a free Original Grab Bag (Love) in the December monthly sweepstakes.
"The idea for Grab Bag Love came from a favorite childhood tradition of purchasing a grab bag at a local store in the small town I grew up in," said Woods "There would be a whole tub of these brown paper bags that my sister and I would dig through to find which one felt like it had the best treasure inside. Of course, as a child, the excitement of not knowing what was inside often far outweighed the contents inside the paper bag."
Woods took this idea and decided to keep the excitement she felt as a child, but changed one major aspect.
"We only pick out unique and quality products for all of our bags," said Woods. "These products range from popular brands to up-and-coming brands and even products you might find on Etsy. We also guarantee the value of all the merchandise inside each bag will equal or exceed the price paid."
To purchase bags and learn more go to http://www.grabbaglove.com.