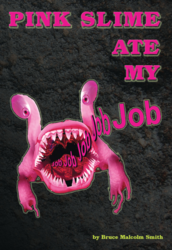 Dakota Dunes, SD (PRWEB) December 12, 2012
Bruce Smith, a South Dakota resident and former Beef Products EHS Director and Senior Counsel who was laid off by his employer following the ground beef "pink slime" controversy that became a 'viral' news story during a period of time Smith refers to as "March Meat Madness Month 2012," says, "I am fighting back against the media and those persons whose irresponsible and tortious actions cost me my job." On Tuesday, December 11, 2012, Smith also announced his filing of a lawsuit in Dakota County, Nebraska, State District Court (Civ. No. 256) suing the American Broadcasting Company (ABC), ABC News, ABC News anchor Diane Sawyer and reporter Jim Avila, United Kingdom celebrity Chef Jamie Oliver, social media internet food critic and advocate, Bettina Sigel, owner of The Lunch Tray internet web site, and other unnamed Defendants. Smith's civil lawsuit seeks money damages against the defendants.
Smith alleges, "My former employer was maliciously and needlessly maligned and accused of producing a food product that did not exist - a product derisively, repeatedly, and relentlessly called 'pink slime' by traditional TV broadcast and print media, in concert with social internet media critics, bloggers, politicians, and celebrity entertainers. The irrational hype and hysteria created by those who fed off of ignorance, misinformation, and untruths about Lean Finely Textured Beef, a food product otherwise deemed, safe, wholesome, and nutritious by the USDA and the meat industry, caused more than 750 BPI employees to permanently lose their jobs, including my own. As a result, I, my co-workers, my friends and our families suffered extreme hardship. I believe Beef Products and its owners fought to keep our jobs as long as they could following this unprecedented disinformation campaign. In the end, the tsunami of untrue, false, misleading, and disparaging statements and representations regarding BPI and LFTB made by the Defendants and others in the traditional and social media was apparently too great to overcome."
To view the Complaint and Press Release statement, visitors may go on line and check out (http://pinkslimeatemyjob.com).
Smith alleges UK celebrity chef Jamie Oliver helped spearhead the initial push to convince McDonalds and other fast food restaurants in 2011 to stop using ground beef containing "pink slime." In early March 2012, The Lunch Tray internet mom, Bettina Siegel, organized an internet petition drive pressuring the USDA to immediately remove "pink slime" ground beef from the National School Lunch Program, garnering over 258,000 signatures in support of her petition. ABC World News, with Diane Sawyer and Jim Avila reporting, ran a series of "pink slime" story segments in March 2012 (http://abcnews.go.com/WNT/video/pink-slime-15873068) Smith alleges as to the reason whey national retail grocers suddenly stopped selling "pink slime" ground beef in their stores, all of which left Beef Products by the end of March with little customer base remaining to sell their product to. On March 26, 2012, the company suspended operations at three of its four production facilities in Texas, Kansas, and Waterloo resulting in 750 employees being temporarily laid off. After an extensive PR campaign to regain consumer confidence, Beef Products announced on May 14, 2012, the permanent closing of three plants and further job cutbacks at the company's corporate headquarters and at the remaining production plant in South Sioux City, Nebraska.
As the company's Environmental, Health & Safety Director and Senior Counsel, Smith worked at Beef Products for 4 ½ years until he lost his job on May 15, 2012. In addition to the lawsuit, Smith has written a book attempting to tell the truth about the "pink slime" saga and Lean Finely Textured Beef. The book, entitled "Pink Slime Ate My Job," "while at times humorous," says Smith, "does provide a serious discussion exploring what exactly happened and why concerning the "pink slime" saga." Smith calls this critical time period March Meat Madness Month 2012.
The former BPI employee stated another reason he wrote "Pink Slime Ate My Job" was to help raise money for all the former employees who lost their jobs as well. Says Smith, "I am not in a position to be an attorney representing anyone but myself at this point in time. I don't have the resources. I am, however, able to help raise money for the employees who lost their jobs because by the unfortunate "pink slime" saga. Therefore, I intend on setting aside a certain portion of the book's revenues to provide monetary assistance to those employees who also suffered and lost their jobs. If I am successful in my efforts, perhaps the money can be used by other BPI employees to hire an attorney and seek justice on their own or collectively."
At Smith's new website (http://pinkslimeatemyjob.com) visitors can stay abreast of the lawsuit progress and find out how to order his newly released book "Pink Slime Ate My Job" now available on Amazon Kindle eBook format, and available in paperback beginning Christmas day through Amazon.com.