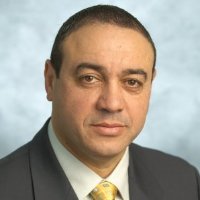 This appointment reiterates Mobixell shareholders' commitment to support the company's growth plans. -- Lothar Pauly, Chairman, Mobixell Board of Directors
San Jose, California (PRWEB) December 06, 2012
Mobixell Networks, the world's leading independent provider of Mobile Video Optimization and Web Acceleration Technologies, today announced the appointment of Klod Ghez as their new CEO. In a decision aimed at taking advantage of developing opportunities in the mobile telecom market, Mobixell management and directors selected Mr. Ghez to replace Amir Aharoni as CEO. Aharoni, who co-founded Mobixell in 2000, will remain in the company in an advisory position during an indeterminate transition period. This move is a part of a strategic plan to propel Mobixell forward through its next phase of growth.
For more than 25 years, Mr. Ghez has held senior level positions at computer and software companies, both large and small. For the last several years he has been a management consultant for large international corporations. Prior to that he served the board of directors of Octavian, Inc., a software vendor in the wealth and investment management industry and served as CEO and president of the company. Before that, Mr. Ghez was CEO and president of Sheer Networks, Inc. whose growth he led toward a successful acquisition by Cisco Systems in 2005. He served as a vice president and customer business executive for global accounts at Amdocs, where he was responsible for governing key customer accounts. Mr. Ghez also served as general manager, EMEA for the Computer Associates InterBiz financial unit. He has lived in major business centers around the globe and is fluent in French, Italian, English and Hebrew.
In a meeting with employees, Amir Aharoni, outgoing CEO and co-founder of Mobixell welcomed Mr. Ghez, commenting, "Mobixell has been my life for the last 12 years. I, and everyone connected with Mobixell are fortunate to have someone like Klod coming on board. I will miss the day to day at Mobixell. But I look forward to the increasing success of the company and its brilliant staff."
"A company's strength lies within the quality of its products and services and in the commitment of employees to the company," added Ghez. "Amir served as a strong role model for his staff, driving the company forward for 12 years since founding Mobixell. That's an unusual accomplishment for someone like Amir with a reputation as a serial entrepreneur. With the board and management's commitment to excellence and the top notch team of professionals at Mobixell, I am confident that, together, we can mobilize the company's potential and multiply its achievements significantly over the next few years."
Lothar Pauly, chairman of the Mobixell board of directors, stated that, "Klod comes with the background and a set of proven skills that will prove vital in achieving our near and longer term growth goals. This appointment reiterates Mobixell shareholders' commitment to support the company's growth plans. I would also like to take this opportunity to thank Amir for 12 years of dedication, leadership and innovativeness which have been essential in making Mobixell a mobile industry leader."
About Mobixell:
Mobixell Networks provides intelligent mobile Internet solutions to mobile operators that optimize data networks and maximize data profitability. Mobixell's flagship product, Seamless Access, enables mobile operators to intelligently manage, optimize, and monetize the surging mobile data and video traffic while giving subscribers an exceptional user experience. Mobixell has over 400 deployments around the world, including Verizon, Vodafone, Bharti, Orange, and Telefonica, reaching over one billion mobile subscribers. Mobixell also provides specially adapted services in Mobile Video and TV, Mobile Internet and broadband, and mobile messaging. Founded in late 2000, Mobixell is a US-based company with offices in the UK, Germany, Switzerland, Finland, India, Indonesia, China, Japan, South Africa and Israel.
For more information, visit:
http://www.mobixell.com
http://www.mobixell.com/blog
http://twitter.com/mobixell