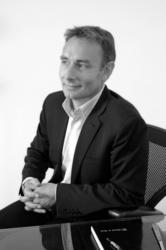 When they're hard up, small business owners are forced to cut overheads and watch their spending...
(PRWEB UK) 6 December 2012
XLN Business Services, the London-based small business specialist, has been listed by Deloitte as one of its UK Futures 1000 companies, the businesses that have performed best during the recession.
XLN has had phenomenal growth during the recession as small businesses such as restaurants, florists and newsagents have looked to save money on their business telecoms and utilities. XLN began as a discount phone line and broadband supplier but has expanded it range to provide small businesses with low cost credit and debit card processing, energy, mobile and insurance.
Christian Nellemann, Founder and Group CEO said: "We're pleased Deloitte have recognised the amazing growth here at XLN. Even more encouraging is the fact we've achieved that growth in the face of some of the worst economic conditions this country has experienced. When they're hard up, small business owners are forced to cut overheads and watch their spending. Many have moved to XLN from their old telecoms, energy and card processing providers because of our cheaper deals and fast, efficient service."
For more details and interviews please contact:
Barney Jones on 020 7793 2778
----------------------
About XLN
XLN Business Services is the small business specialist and one of the fastest growing companies in the UK. XLN supplies phone lines, calls, broadband, card processing and energy to 130,000 small businesses. Businesses such as hairdressers, newsagents and restaurants across the UK rely on XLN to save them money and keep their key services running.
XLN was founded by Christian Nellemann in 2002 as XLN Telecom and is located in London, United Kingdom. In 2012 XLN was listed as #24 in the Sunday Times Buyout Track 100 and #49 in the Sunday Times Profit Track which lists the private companies with the fastest growing profits. In 2011 XLN won the British Venture Capital Association (BVCA) award for 'Best Private Equity Backed Management Team'. XLN has been a finalist at the prestigious National Business Awards for 6 out of the last 7 years, most recently for the Customer Focus Award in 2012.
XLN's founder and CEO was first recognised as Ernst & Young's Entrepreneur of the Year in 2006 for Technology and Communication, winning again in 2010. XLN has also been a National Business Awards Finalist for 5 years: 2004, 2005, 2006, 2009 and 2010.