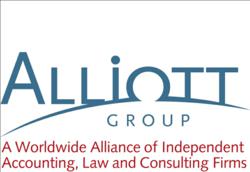 (PRWEB UK) 6 December 2012
Legal Elite is a list for Georgia's top attorneys in certain practice areas as selected by their peers. To compile this list, Georgia Trend polled several thousand members of the State Bar of Georgia asking them to nominate the most effective attorneys in 20 different practice areas.
The Taylor English attorneys named on Georgia Trend's Legal Elite list, along with the practice areas in which they were selected, are listed below.
David S. Baker: Corporate Law
W. Scott Creasman: Intellectual Property
Foy R. Devine: Personal Injury
Christopher DiGiorgio: Immigration Law
Paul G. Durdaller: Bankruptcy / Creditors' Rights
Joseph M. English: Labor & Employment
Eric S. Fisher: General Practice / Trial Law
Marc Douglas Glenn: Real Estate Law
Amanda Groover Hyland: Intellectual Property
Jeffrey R. Kuester: Intellectual Property and Technology Law
Melissa E. McMorries: Taxes / Estates / Trusts
Craig K. Pendergrast: Environmental
Henry M. Quillian III: General Practice / Trial Law
Gregory G. Schultz: Real Estate Law
Sean R. Smith: General Practice / Trial Law
Marc A. Taylor: Labor & Employment
Jonathan B. Wilson: Technology Law
About Taylor English Duma LLP
Taylor English Duma LLP is a full-service law firm built from the ground up to provide highest-quality legal services for optimal value. The firm was founded in 2005 and its attorneys work each day to provide timely, creative and cost-effective counsel to help clients solve problems and achieve goals. Taylor English represents all types of clients—from Fortune 500 companies to start-ups to individuals. More information can be found on the firm's website at http://www.taylorenglish.com.
ALLIOTT GROUP: is a worldwide alliance of independent accounting, law and consulting firms. With more than 170 member firms in some 70 countries, the group meets the local and cross-border needs of its members and their clients. http://www.alliottgroup.net