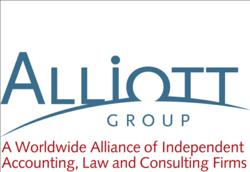 (PRWEB UK) 7 December 2012
Taylor English Duma LLP would like to congratulate Shawntel Hebert for chairing the Gate City Bar Association's 13th Annual Hall of Fame Gala that took place on Saturday, Nov. 3, 2012, at the Grand Hyatt Atlanta in Buckhead.
More than 600 guests of the sold-out gala celebrated the induction of Miles J. Alexander, M. Gino Brogdon Sr., Teresa Wynn Roseborough, and Larry D. Thompson into the Bar's Hall of Fame. The Hall of Fame recognizes members who have made significant contributions to the legal profession and the Atlanta community. The keynote speaker, Professor Charles Ogletree Jr., of Harvard University spoke on the importance of voting in this year's election, and shared fond memories of teaching both Michelle and President Barack Obama at Harvard Law School.
"We are proud of Shawntel's achievements with the Gate City Bar, as well as within the firm," said founding member Joe English. "Shawntel is an up-and-coming attorney in the Atlanta area, and we are confident that her leadership skills and experience will help her excel in her many roles in the Atlanta community."
About the Gate City Bar Association
Established in 1948, the Gate City Bar Association is the oldest African American Bar Association in the state of Georgia. The association was organized by 10 African American lawyers to provide the educational, social and community involvement of a professional association for African American lawyers who had been excluded from participating in the segregated bar associations in Atlanta and throughout the state.
Taylor English Duma LLP is a full-service law firm built from the ground up to provide highest-quality legal services for optimal value. The firm was founded in 2005 and its attorneys work each day to provide timely, creative and cost-effective counsel to help clients solve problems and achieve goals. Taylor English represents all types of clients—from Fortune 500 companies to start-ups to individuals. More information can be found on the firm's website at http://www.taylorenglish.com.