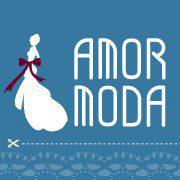 (PRWEB) December 06, 2012
Amormoda.com, a leading wedding dress online supplier, has announced its sales turnover has increased by 200% in the past 11 months of 2012.
According to Eason Chen, CEO of Amormoda.com, their key to success to improve the customer services and keep providing quality products for clients. Eason Chen said, "Customer feedback is very important for us to improve our products and services."
Amormoda.com is devoted to providing more convenient services for its customers at affordable prices. For example, it has recently launched its multilingual wedding dress platform (English, French, German, Dutch, and Norsk) to attract more customers.
Tracy Mok, a customer from France, said, "I am so happy to see a French website like that, and it can save me much time on shopping, because everything becomes easy! I will recommend it to more friends!"
"Our wedding dress online shop has the largest selection with the cheapest prices, and many customers have gotten used to buy wedding dresses and accessories from us. This is the most important factor for our fast increase. Of course, customer feedback is very important for us to improve our products and services," continued, Eason Chen.
About Amormoda.com
Amormoda.com is a leading online store that offers wedding dresses, bridesmaid dresses, prom dresses, and other special-occasion dresses. The store has a group of designers who create elegant designs for customers all over the world. All dresses from Amormoda.com are free shipping.