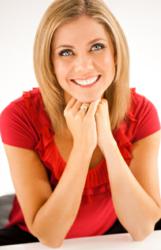 When you start a business don't forget that you want to build, first of all, is a lifestyle. After all, this is why you gave up your old job... So start focusing on systems that don't depend on you.
Sydney, Australia (PRWEB) December 08, 2012
Many people start a business of their own hoping that this will give them the financial freedom they want and the quality time they need to spend with their families. But they soon realise that their business is not resulting in any profits without them being involved in it on a round-the-clock schedule. What most business owners do at this point is either give up or turn their business from a full-time job to a hobby.
In this week's business news update Fiona Lewis, CEO and founder at Super Savvy Business, offers solid information on how business owners can switch from being trapped into their business to being the leaders of their niche and having a family-friendly lifestyle.
'When you start a business', Ms Lewis says, 'don't forget that you want to build, first of all, is a lifestyle. After all, this is why you gave up your old job... So start focusing on systems that don't depend on you'.
Ms Lewis opens her video release talking about the three main types of businesses that are to be found on the market. She talks about the 'hobby-business' as being something that the owner is not very involved in, and they treat it like a part-time thing. The second type is the 'job-business'; in this case, as Ms Lewis observes, people who own these businesses tend to get involved too much in them, spending all their time at the office and having no freedom or a lifestyle. In Ms Lewis' opinion this is the most dangerous business one can have.
According to Fiona Lewis, the best type of business is also a lifestyle, 'and this is what the majority of us are trying to build', she says, 'the sort of business that is flexible and that is going to provide financial freedom without completely ruling your life'.
Ms Lewis also stresses that 'The only way to build this sort of business is to create a business that is bound around systems. You need to make sure that you are not the one in the center of your business. You need to be focusing on being a leader and somebody who is trying to come up with new ideas for the business'.
Going on, Ms Lewis proceeds to offering solutions to these busy entrepreneurs in an attempt to help them sort out their lives and to gain more free time for themselves. Her solution are lists, and she advises all business owners to start sorting out the things that they need to do from the things that can be managed by other people. The most important parts of a business are those that are bringing it profit and helping it thrive. As a result, these are the things entrepreneurs should be focusing all their attention upon, and leave the other, less important traits, in the hands of their teams.
Ms Lewis emphasises the importance of having a team, but, as she says, a team is not always a solution. In Ms Lewis' opinion a business is first of all a well-rooted group made up not only of employees and managers, but also of clients. Inside every business there are people who need to know what their responsibilities are and who need to make sure that their tasks are being completed in a timely manner, but a business also means continuous collaboration with prospects and clients because ''at the end of the day, you want your contractors and your employees to be able to make a decision', Ms Lewis says. 'Every problem should have a 'Yes' or 'No' answer', she continues, 'but if there is no system built around it, how can they know the best way forward? They need to know exactly what your values are and the sorts of ways that you want your business to be run'.
Fiona Lewis concludes her business video news release with a final note on the upcoming year, 2013. She recollects another video release where she shared modern business strategies that are built around systemisation and she insists on the fact that a business cannot be successful without a solid system. 'Start making those lists, start thinking about processes & systems so that you really can start to withdraw yourself, become the true asset you are to your business so that you are making money'.
Those interested in finding out more about how to systemise their businesses and how to create lists that are going to help them improve their working methods can access http://www.supersavvybusiness.com/podcast/building-a-lifestyle-business/.