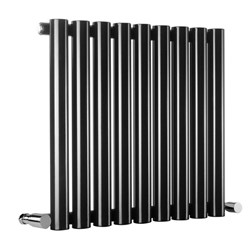 Help eliminate this problem with the aid of Heated Towel Rails and Radiators by the leading manufacturers in the UK.
(PRWEB UK) 7 December 2012
Winter is the coldest season of the year and is renowned for creating the coldest of temperatures allowing rooms to become cold and depressing. The bathrooms suffers from this effect the most due to all of the ceramic items and it is vital for home owners to regain heat in able to enjoy bathing in luxury. Stepping out of a warm bath/shower can be ruined by cold temperatures in the room and therefore it is vital for consumers to have appliances capable of controlling the heat. Help eliminate this problem with the aid of Heated Towel Rails and Radiators by the leading manufacturers in the UK.
Bella Bathrooms sell Heated Towel Rails at extremely cheap prices yet include the ultimate of style and class. Towel Rails sold by the companies are excellent for design and size and are assured to create or maintain a beautiful room. An advantage of towel rails over radiators is that the ability to gain greater positioning options around the room. This is highly beneficial for home owners that may have limited or confined space available. Heated Towel Rails available come in different finishes such as white and chrome, black and stainless to help provide a modern and contemporary feel. For home owners that prefer a more classic feel, traditional towel rails are an essential choice.
If heated towel rails are not the right option, Designer Radiators are brilliant for providing the ultimate level of heat and warmth. Radiators available feature unique designs and can come in single or double columns to help create a variation in heat supply quantity. Radiators sold by Hudson Reed and Reina to only name a few are evident of these items are assured to add true style without needing to pay the designer price tag. With an extremely extensive range that has been recently updated with new items, the freshest of styles are available and are guaranteed to appeal to any home owner.
The most important move to make this season is to invest in a Heated Towel Rail or Designer Radiator to assure a warm and heated bathing experience. With company guarantee's, Bella Bathrooms aim to provide consumers with products that last the test of time whilst being capable of fulfilling the specific needs. Therefore a new unit may not need to be purchased until many years. The company have an easy to use website that makes shopping simple and easy to help anyone find exactly what they are looking for at great prices.
About Bella Bathrooms:
Bella Bathrooms is one of the finest UK online bathroom retailers based in the North-East of England and offer continuous great deals of bathroom refurbishments, shower, towel rail and radiator updates, stylish bathroom furniture and various other key elements at prices that are guaranteed to be unsurpassable. The latest updates continuously made have further improved the overall quality and they have set a high standard for things to come in the future. The company also own a number of other e-commerce sites with their latest addition being ibathroomsuites offering most bathroom suites with a next day delivery service.
Bella Bathrooms
Tel: 0844 8117 017
Available to contact from 9am – 5pm