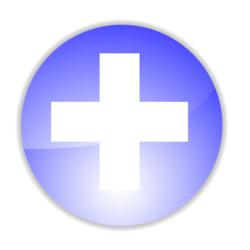 We did look at a number of website designers in Oxford initially, but were looking for an agency that could handle more than just a website re-design
Basingstoke, UK (PRWEB UK) 6 December 2012
Marketing companies in Oxford do vary in their size and experience, which is one of the main reasons that Marketing Quotes was approached by a medical business that were looking for an medical experienced marketing partner. They contacted Marketing Quotes in November 2012 as they were wanting to get the marketing agency in place by Christmas and ready to start the marketing campaign in January 2013.
The medical business (who's head office is in Oxford) was keen to outsource their main marketing drive as part of a group wide restructure and cost reduction program. Although many of the marketing staff will continue to be remain in their current marketing rolls, the main marketing drive will be outsourced to help reduce marketing costs.
The head of the marketing department for the medical business commented 'we did look at a number of website designers in Oxford initially, but were looking for an agency that could handle more than just a website re-design, we were looking for PR support and help with our branding also. After a couple of hours of fruitless searching we chanced upon Marketing Quotes who advised they could help us for free, by finding a local medical marketing agency for us to talk with. I must admit I have used price comparison sites for car insurance but never for marketing, and I was pleasently surprised. We talked to a few marketing companies in Oxford that have experience in the medical industry and have settled on one we liked the look of.'
Anne Richards (who works with Marketing Quotes) added 'we know around 300 marketing and PR agencies in Oxford (and the surrounding area) so finding a few that had medical marketing experience was not too difficult. The client was really after an agency that had experience in the medical sector, so that is what we provided. I believe they had met with three agencies before deciding on one to work with from January next year. We are pleased we can help and hope the marketing campaign works well for them.
About Marketing Quotes - Marketing Quotes is a free marketing comparison website to help UK businesses to get free quotes and advice from local marketing agencies.