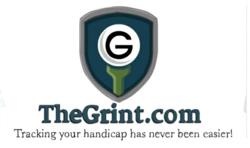 I have been playing golf my entire life and this is by far the best golf scorecard / stat keeper / tool that I have ever used
Miami, FL (PRWEB) December 10, 2012
It's difficult to understand the breadth of what TheGrint does by reading something. That's why TheGrint launched our new video TheGrint Golf Handicap Services, which explains in details what the company does and how. It also gives a lot of information about all the available tools within the website's golf handicap tracker.
TheGrint have been working on this video for a while. It starts by showing the pain the golfers face to track their golf handicap when they are not part of a private club (like most of us). Most golfers need to remember to take their scorecard home, and then enter the score themselves and still pay a fee to do so, themselves. In addition, there is only one scorecard and 4 players per foursome. So only one out four will have the privilege to take it home, pay fees and do the work themselves. The other three players will remain without a golf handicap.
Other solutions include mobile apps that track scores while the golf round is in play. But that is not for everyone as it provides too many distractions to the golfer. (TheGrint, however, did launch an app to track scores during gameplay, because there are people who do enjoy it).
TheGrint solves the difficulties by developing a solution that allows golfers to take a picture of the scorecard at the end of a round and send the picture to TheGrint team. The score then will be uploaded for the user.
This solution is non intrusive for the current golfer behavior, and that is why its been so successful. However, TheGrint is a lot more than just a golf handicap calculator and the innovative picture service. It also provides the golfer with a way to connect with friends and share their experiences in the golf course outside the golf course.
The social network features combined with the stats center and other unique features makes TheGrint the most complete tool for golfers who are looking to enjoy golf outside the golf course.
Contact us if you have any questions.