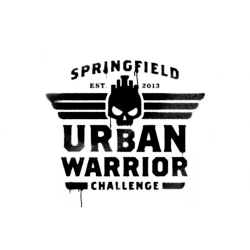 The obstacles are designed by the U.S. Army and you can expect running, crawling, climbing, and distractions like water and smoke.
Springfield, Mo. (PRWEB) December 13, 2012
Springfield is set to host its first obstacle race starting Sunday, April 7, 2013, at 7 a.m. The first of its kind in the city, the Springfield Urban-Warrior Challenge (S.U.C.) is not made for everyone. With participants running through the heart of the city around iconic landmarks, this race is created to challenge endurance, speed, agility, and the will to keep moving forward. Designed by perhaps the most qualified group to create challenging obstacles—the Missouri State University (MSU) Army Reserve Officers' Training Corps (ROTC)—the S.U.C. is a 12.4K timed obstacle race that will start and finish at MSU's Plaster Sports Complex.
"This challenge is different from other obstacle races because it takes place in the urban environment of downtown Springfield," said Missouri State University's ROTC Lt. Col. Troy Wisdom. "The obstacles are designed by the U.S. Army and you can expect running, crawling, climbing, and distractions like water and smoke. No other races can claim that."
A portion of the event's proceeds will benefit the MSU Army ROTC Bear Battalion—consisting of MSU and other students from six area colleges. Student cadets fully participate in the planning, training and execution of the battalion's mission to develop and train America's future leaders.
The race also benefits the Wounded Warrior Project, a non-profit organization whose mission is to "honor and empower wounded warriors" of the United States Armed Forces. The Wounded Warrior Project works to raise awareness and enlist the public's aid for the needs of severely injured service men and women, to help severely injured service members aid and assist each other, and to provide unique, direct programs and services to meet their needs.
Participants can register as an individual or with a team. The last day to register online is Friday, April 5. Registration is also available onsite at MSU Plaster Sports Complex Saturday, April 6, from 12 p.m. – 5 p.m. or before the race on Sunday, April 7, starting at 6 a.m.
Discounts are given for active or retired military, MSU students and police and firefighters. There will be first, second and third place winners in each age category, plus overall male/female and team winners. A course map, preparation information, pricing details and answers to common questions can be found at embracethesuc.com.
Outside of running the race, there are other ways to become involved. Volunteers will play an important role on race day, from giving route directions to manning hydration stations. Volunteers will receive an official S.U.C. t-shirt as well as breakfast before the race. Those interested in volunteering should email volunteer(at)embracethesuc(dot)com.
There are also a variety of ways to sponsor, from naming customized obstacles, to cash donations, to donations in kind. For sponsorship opportunities, email sponsor(at)embracethesuc(dot)com.
To register or find out more, visit embracethesuc.com or follow daily updates on the S.U.C. at facebook.com/EmbraceTheSUC, twitter.com/TheSUC and youtube.com/user/EmbraceTheSUC.