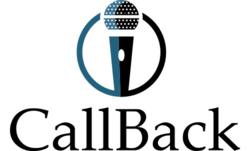 AGMs can be an event opportunity.
Calgary, Alberta (PRWEB) December 18, 2012
Annual general meeting season is quickly approaching and this opportunity to gather stakeholders, partners, clients and supporters have many businesses incorporating a 'special event' aspect to an ordinarily dry meeting.
These AGM events now take the time to thank volunteers, recognize board members and celebrate successes. They are even complimented with a wine & cheese reception, lunch or dinner. To create a festive atmosphere, and in some cases attract attendees to the AGM, some organizers book entertainment to liven up the event. Organizing a 45 minute set of entertainment appropriate to the industry and audience, can take an ordinary business meeting to an event level.
The addition of a celebrity emcee or host will add a ceremonial flair.
Set the mood with pre-event musicians at the reception.
Surprise your guests with a specialty act such as stand-up comedy, hypnotists or magicians.
Inspire attendees with a motivational speaker.
Highlight an issue with a keynote speaker relevant to your business.
###
CallBack Corporate Entertainment Inc. is Canada's premier booking agency dedicated to quality entertainment for a variety of occasions. For more information, visit http://www.callbackent.com.
Media Contact:
Judy Sims, President
403-532-7601