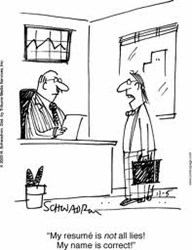 Thanks to the internet and technology, job seekers have increased access to hiring managers
GUNTER, Texas (PRWEB) December 11, 2012
Frustrated job seekers have a new resource to help them make sense of their options and help them find a job fast. Career coach Peggy McKee has completed a brand-new 25-article series of job search tips on her Career Confidential blog to help job seekers find jobs fast. The series offers tips and suggestions to find a job quickly.
Job seekers can access the blog series at http://careerconfidential.com/fastest-way-find-a-job-series/. The Webinar is available at http://www2.onlinemeetingnow.com/register/?id=f448a0e0aa.
"We wrote this Fastest Way to Find a Job series to clear up some of the confusion of searching for a job. We want them to get right to the source of what works. And something that might have worked like a charm for them a few years ago might not be useful to them now. The job market is changing fast, and competition is strong," said McKee. "Job seekers don't have time to waste. They need jobs now, and this series helps them find those jobs."
According to McKee, today's job search is vastly different. For instance, newspaper classified job ads are now passé. However, newspapers can offer an unexpected advantage in the job search, if a job seeker knows how to utilize them.
Today's number one way to find a job is networking, but according to McKee, the vast majority of people fail to recognize how big their network really is, and miss opportunities because of it. The blog series and the webinar both point out unexpected networking opportunities and offer suggestions for how to take advantage of them.
"Thanks to the internet and technology, job seekers have increased access to hiring managers" said McKee. "Job seekers need to develop tech savvy skills and go after those opportunities. We'll show them how to leverage these opportunities."
# # #
Career Confidential is a rapidly growing job search training company based in Texas that specializes in providing job seekers with powerful and customizable tools and techniques to get the jobs they want fast.
Since nationally-recognized recruiting and job search experts Peggy McKee (CEO) and Carl Chapman (CTO) founded Career Confidential in 2009, Career Confidential has grown from one product, the 30/60/90-Day Business Plan, to more than 30 products to guide candidates through every step of the job search.
Career Confidential helps job seekers worldwide. If you would like more information about this topic, or to schedule a coaching session, please call Peggy McKee toll-free at 1-800-691-2562 or e-mail Peggy at Peggy(at)CareerConfidential(dot)com.