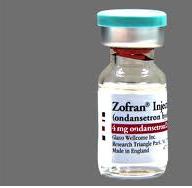 Drug manufacturers have a legal obligation to consumers to properly test all drugs that are put in the market.
Newport Beach, CA (PRWEB) December 07, 2012
The U.S. Food and Drug Administration (FDA) is recalling all Zofran 32 mg. single intravenous doses because they have been linked to potentially serious heart problems. According to an FDA alert posted on Dec. 4, the drugs (generic name: ondansetron hydrochloride), which are used to treat nausea in cancer patients who are undergoing chemotherapy treatment, can lead to Torsades de Pointes, an abnormal, potentially fatal heart rhythm. The drugs are sold in pre-mixed solutions of either dextrose or sodium chloride in plastic containers, the report states.
However, the FDA is recommending the intravenous regimen of 0.15 mg of Zofran administered every four hours for three doses to prevent chemotherapy-induced nausea and vomiting since it remains "effective for the prevention of nausea" for these patients, according to the alert.
According to the Mayo Clinic's website, Torsades de Pointes has been defined as an arrhythmia or irregular heartbeat that is characterized by the two lower chambers or ventricles beating fast, making the waves of an ECG monitors look twisted. When such arrhythmia occurs, less blood is pumped out from your heart, the Mayo Clinic website states. Also, when less blood reaches the brain, there is an increased possibility that the individual will faint. The Mayo Clinic's website points out that when an episode persists, it can lead to life-threatening arrhythmia called ventricular fibrillation.
Drug manufacturers have a legal obligation to consumers to properly test all drugs that are put in the market, said John Bisnar, founder of the Bisnar | Chase personal injury law firm. "It is understandable and even acceptable that almost all medications will have some type of minor side effect. However, when the side effects result in lifelong health complications or death, it begs the question as to how that drug was put in the market in the first place."
Drug makers also have the responsibility to recall dangerous or defective drugs in a timely manner, Bisnar said. "It is also important to get the word out to medical professionals and to consumers promptly. This could make a huge difference in the number of lives that are saved."
About Bisnar | Chase
The California product liability lawyers at Bisnar | Chase represent families or victims who have been affected by defective products. The firm has been featured on a number of popular media outlets including Newsweek, Fox, NBC, and ABC and is known for its passionate pursuit of results for their clients. Since 1978, Bisnar | Chase has recovered millions of dollars for victims of serious personal injuries and their families.
For more information, please call 800-561-4887 or visit http://www.bestattorney.com for a free consultation.
Source: http://www.fda.gov/Safety/MedWatch/SafetyInformation/SafetyAlertsforHumanMedicalProducts/ucm330772.htm?source=govdelivery
http://www.mayoclinic.com/health/long-qt-syndrome/DS00434/DSECTION=complications