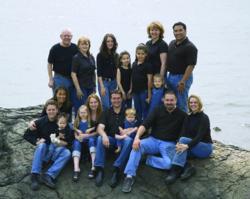 The Gathering Ireland 2013 is a year-long opportunity for travelers to connect with this majestic island
Albany, NY (PRWEB) December 11, 2012
Celtic Tours World Vacations is excited to announce new Ireland travel packages for The Gathering.
There's something about Ireland that inspires worldwide wonder and affection, and that, global affinity will be celebrated next year. All year. It's called Gathering Ireland 2013. And it poses a wonderfully rhetorical question about Ireland. "What's not to love?"
The Gathering Ireland 2013 is a year-long opportunity for travelers to connect with this small majestic island, a nonstop series of events and festivals that will bring all aspects of Ireland - culture, music, the arts, sports and heritage - to glorious, indelible life.
One never needs an invitation to visit Ireland, but for those seeking the perfect moment, The Gathering offers a year's worth of golden opportunities. Be part of it!
The Gathering Ireland 2013 offers travelers the perfect time to discover or rediscover this beloved and fabled island.
There are more than 70 million people worldwide who can claim Irish descent. But Irishness is not only defined through territorial limits - there are millions more who simply connect with its richness of Irish culture and heritage and who are Irish at heart. So whatever their connect may be, whether they are Irish by birth or just Irish in spirit, the land of One Hundred Thousand Welcomes can't wait to welcome them to the place where it all began - Ireland.
Now is the time for a family reunion, conference or get-together, because 2013 is Ireland's year-long party of a lifetime! This is a chance for them to connect not only with their own clan but also with a greater extended community to celebrate a shared love of all things Irish.
Whether their journey is to uncover their roots, renew a love for Ireland or discover it for the first time, 2013 is the year to make it happen.
Come take part in the year's program of festivals and parades, from St. Patrick's Festival in Dublin to the Galway Arts Festival in the West; discover the weathered wonders of an ancient land and take in the vast landscapes and natural beauty that have for centuries taken our breath away and inspired artistic and literary expression escape to Ireland's golf courses with friends or business associates and learn why Ireland is truly the home of golf champions; and enjoy a pint and good times in the world's friendliest pubs.
The Gathering 2013 is the ultimate celebration of all things Irish and what makes Ireland great. And with this line-up travelers won't want to miss it.
Travel to Ireland for the Gathering 2013 with Celtic Tours World Vacations.