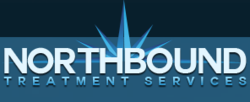 (PRWEB) December 17, 2012
Northbound Treatment Services, the Southern California based addiction treatment facility and detox center, is offering college courses combined with addiction treatment through the Northbound Academy. This unique program is designed to give young adults the opportunity to start, continue or re-enter the collegiate environment while receiving addiction treatment at the same time. The Northbound Academy's addiction treatment coupled with higher education program is highly successful and comes as good news to young adults seeking effective and creative rehabilitation processes with long term benefits.
The Northbound Academy is committed to giving each student the opportunity to utilize long term treatment while fulfilling their academic goals via four educational tracks to follow. The high school track offers GED prep and test, adult school for high school diploma, and online high school diploma program. The collegiate track offers enrollment in local community colleges and universities, college placement and transfer planning. The drug and counselor program presents a comprehensive online 18 week program through DLCAS and includes classroom lecture twice a week. For clients who are not ready for college, Northbound Academy also offers vocational programs with access to vocational certifications, career planning, resume building and much more.
Northbound Treatment Services addiction treatment and rehab treatment centers are considered leaders in the drug and alcohol treatment and recovery field. They offer a wide variety of highly effective programs, including family programs, gender specific programs, transitional programs, experiential programs, Christian programs, and their highly acclaimed dual diagnosis program and more. Northbound Academy is an ever growing and improving wing within the greater Northbound Treatment Services' family of options, and they look forward to helping young adults both beat their addiction and acquire the education they need to help them for the rest of their lives.
About Northbound Treatment Services
LivingSober.com is the website of Northbound Treatment Services (NTS), an Orange County, California based addiction treatment facility and detox center open twenty-four hours a day, seven days a week. Northbound operates a fully-licensed drug and alcohol detoxification center, specializing in sub-acute residential detoxification, and in aiding clients through the various stages of the rehabilitation process. Inpatient and outpatient services are offered to patients to best ensure a full recovery with continued success. Northbound offers a wide variety of information to best communicate the benefits of Northbound's services to its visitors. Northbound has certifications with The National Association of Addiction Treatment Providers (NAATP), the California Department of Alcohol and Drug Programs, the National Alliance on Mental Illness (NAMI), Court and Probation Approved, and they are a BBB Accredited Business. For more information, visit http://www.livingsober.com or follow them on Facebook or Twitter.