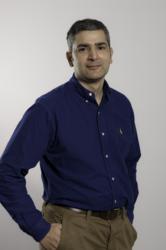 Studying at Birkbeck has changed me as a person. I would recommend Birkbeck in a heartbeat.
(PRWEB UK) 7 December 2012
At this time of year many people are making plans and resolutions for the year ahead. For people thinking that this is the year to add a qualification to their CV, Birkbeck, University of London can help. The College offers a wide range of undergraduate and postgraduate degrees and certificate qualifications, which are taught in the evening, enabling students to combine university study with work or other daytime commitments.
With over 130 modules for Certificates of Higher Education, short courses and Foundation Degrees starting in January, now is the perfect moment to take the first step towards getting a university qualification which could open doors to new careers, new passions and a new you.
The courses cover a wide range of subjects, from economics to history of art, or from business studies to creative writing. There is sure to be a subject to please every student, whether they are looking to progress in their career or study for personal interest.
Graduates gain a University of London degree which is a highly respected qualification all over the world. For those looking for career progression, the organisation and commitment that is necessary for students to complete a degree while working at the same time will be recognised and valued by prospective employers.
Joseph Corrigan who completed an undergraduate degree in law at Birkbeck says: "When I got my degree my salary went up 20% and it also helped me to get a new position in my company. Having a degree gives you the confidence to progress and seek the financial reward that you know you deserve."
Joseph continues: "Studying at Birkbeck has changed me as a person. It has made me more aware of social aspects, particularly within law, so that I now look at a piece of news very differently, trying to gauge where it fits within law, or the legal ramifications of a piece of news. I would recommend Birkbeck in a heartbeat."
Undergraduate students starting university for the first time are eligible for student loans to cover the cost of their tuition fees, and Birkbeck also has a package of financial support available for students in need.
For a list of the modules starting this January, visit http://www.bbk.ac.uk/janstarts.
For those looking for more information about preparing for study, financing their course or choosing the right course for them, Birkbeck runs a number of workshops and advice session. More information is at http://www.bbk.ac.uk/tryit.
To find out more about the courses on offer and how a Birkbeck qualification could help your career, visit the Birkbeck Open Evening on 7 February 2013, 4pm – 7:30pm at the Royal National Hotel, Bedford Way, WC1H 0DG. For more details visit http://www.bbk.ac.uk/openeve.