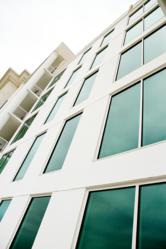 Galveston's east end and west end and South Padre Island are all prime locations for new home sales with unmatched values on the Gulf Coast
Galveston, TX (PRWEB) December 10, 2012
Emerald and Diamond Beach in Galveston, and Sapphire on South Padre Island, all luxury living condominiums, have recorded record breaking sales for the season, according to Strategyst LLC, the sales and marketing team for the three properties owned by IBC Bank, Houston.
"By positioning Emerald, Diamond Beach and Sapphire as the best values in high-rise luxury living on the Islands, we were able to grab the attention of buyers. The result is sales of over 60 homes, representing more than $20 million in revenue, for the season. And, all at near market value," said Arnie Seitel, Strategyst LLC president.
According to Seitel, Galveston's east end and west end and South Padre Island are all prime locations for new home sales with unmatched values on the Gulf Coast. Seitel credits the partnership between IBC Bank and the Strategyst sales team effort in finding the value proposition for the success to date. "We have brought together the most professional team of sales and marketing personnel, with years of experience in the national and international real estate marketplace, to create an active selling program resulting in sustainable sales."
"IBC Bank is strongly committed to both the Galveston Island and San Padre Island communities and that commitment is reflected in our investment in all three properties," said Jennifer Hoff, IBC Vice President. "We are extremely pleased with the progress made to date and look forward to continued success."
IBC Bank was founded in 1966, and has assets in excess of $12 billion making it one of Texas' largest holding companies.