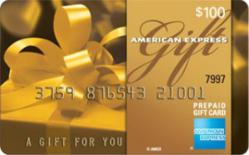 It took me 2 seconds for a chance to win $100.00!
South Hackensack, NJ (PRWEB) December 08, 2012
Essential Dental Systems (EDS) recently announced the introduction of a new contest. Specifically designed for General Dentists and Endodontists, the contest takes seconds to complete and enables the dental practitioner a chance to win a $100 gift card. By completing a simple survey on the EDS website (http://www.edsdental.com), and social media sites such as Facebook and Twitter, dentists will be entered for a drawing to win $100 gift card. This limited time offer to dentists asks just two simple and quick questions:
Are you a General Dentist or an Endodontist?
Do you use their Endodontic Instrumentation System?
EDS products are available from dental distributor throughout the US and Internationally. This survey will help them better understand the General Dentist/Endodontist ratio of their customer base.
The direct survey link can be found at: http://www.edsdental.com/survey
Essential Dental Systems develops and manufacture innovative Dental products designed specifically to get results quickly and effectively without the anxiety and stress associated with most techniques and instruments marketed to you today.
Their line of patented instruments and systems are invented by Endodontists for the dentist. Years of research and clinical studies ensure each of their products has been tested and proven, From instrumentation and obturation to post, core, overdenture and hand cream, EDS offers total solutions for the clinical needs of both the General Dentist and Endodontist.