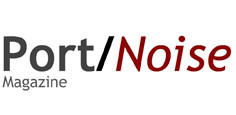 Content that speaks to all the senses.
FORT LEE, New Jersey, (PRWEB) December 06, 2012
Marble Media LLC has announced the launch of PortNoise.com, an online magazine focused on delivering cutting-edge content, real time analysis and thought-provoking perspectives on today's news and information. At PortNoise.com, Readers aren't wading through the same re-hash of the day's headlines that can be found anywhere online.
Instead, the committed staff at PortNoise.com is continuously developing ideas, adding new and informative content, and examining current events from a unique perspective.
PortNoise.com offers observation and commentary that readers won't find anywhere else, like the recent review of the Milwaukee, Wisconsin Police Department's "incredibly functional" and aesthetically brilliant web site. A photo essay on Syria reprinted from The Atlantic shares space on the site with an introduction to "Generation Edge", the post-Generations X and Y demographic born after 1995 and fast making up the country's youngest adult population. From the GOP's 'tainting' of Secretary of State hopeful Susan Rice, to the hip City Guide review of Istanbul – "an increasingly popular destination for those looking to 'dip their tip' into the Muslim world," PortNoise.com offers content that speaks to all the senses.
PortNoise.com is more than just another news magazine. It's a smart, straight-talking look at the issues, trends and passions of today's progressive American culture. PortNoise.com also embraces the collaborative input of citizen journalists who contribute through social media and other platforms to help deliver news of world events as they happen.
Readers can stay on top of news and commentary that matters to them, without making a huge time commitment. PortNoise.com can be accessed from a smartphone or tablet, making it easy to stay informed, even with the tightest of schedules. For more information, visit the PortNoise.com website or email info(at)portnoise.com.
About Marble Media LLC:
Marble Media LLC is a creator of high-quality, content-rich blog sites that provide expansive coverage of relevant information to readers who make up a wide range of demographics. The Marble Media LLC team of expert writers covers a wide range of specialties including travel, food, health, fitness, social media, marriage, parenting, technology, weight loss, fashion and much more.
For more information on Marble Media LLC's offerings and advertising opportunities, visit the MarbleMediaLLC.com website, or email sales(at)marblemedia.com.
###