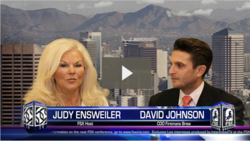 It's more than a niche market, it's more than a cool brand, it's really, really good beer.
Los Angeles, California (PRWEB) December 07, 2012
Fireman's Brew is a branded beverage company started by two L.A. County Firefighters after battling a brushfire above the Glendale Mountains. Their thirst for beer and coffee after that exhausting day launched them into developing a line of premium beer, coffee and soft drinks. They produce a line of 3 award winning beers and sell to 4 states; California, Arizona, Colorado and Illinois. A portion of all Fireman's Brew profits go back to the National Fallen Firefighters Foundation and they support local foundations in each new city they begin distribution in.
Fireman's Brew Blonde earned a 91 rating by Draft Magazine and two of their other beers, Fireman's Brew: Brunette and Fireman's Brew: Redhead, won Silver in the 2012 World Beer Championships.
During FSX's last Investment Conference held in Phoenix, Arizona, Fireman's Brew CEO, David Johnson, granted an exclusive interview available only on FSX Interlinked's Web Channel, an on demand Video Channel that offers a glimpse into their private network of Partners and Companies. During this exclusive interview Johnson stated " It's more than a niche market, it's more than a cool brand, it's really, really good beer. It's very highly rated."
About Fireman's Brew & InterlinkedTV
Fireman's Brew is a microbrewery founded by real California firefighters. Fireman's Brew beverages include Brunette, Blonde & Redhead craft beers, hand crafted sodas & coffee.
InterlinkedTV is an internet video production and distribution site dedicated to private enterprise, venture capital news, and investment events. We are bringing you this exclusive content through our partnerships with conferences, investment events, companies and IR firms.