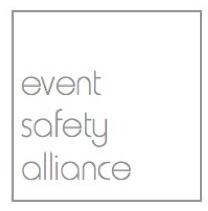 "The Event Safety Alliance is fortunate to have the participation and full support of Brown United and the enthusiasm of John Brown on its board."

~Jim Digby - Production Manager for the Grammy Award-winning band Linkin Park
(PRWEB) December 10, 2012
Brown United will be exhibiting at Event Live Expo, taking place at the Event Deck, L.A. Live, Los Angeles, California on February 5th-7th 2013, booth #007. Event Live Expo is a tradeshow and summit showcasing the latest equipment and services essential in delivering awe-inspiring live event experiences in world-class entertainment venues. This is where event professionals can experience cutting-edge technologies, innovations and services first hand.
Producing a large scale, live or televised event is a huge challenge and certainly not an exact science. Flexibility, quality, dependability and diligence are necessary to pull it off. Brown United, a company specializing in temporary and permanent event construction, has a proven track record with companies such as the host of this years' Event Live Expo, AEG (Coachella/Stagecoach), for whom they are counted on year after year.
Brown United provides a variety of temporary and permanent event structures for both music festivals, as well as numerous other large-scale projects and live events such as The X Games and Red Bull Events, as well as concert roofs and stages for artists such as Bruce Springsteen, Phish, Billy Joel, Linkin Park, and Festivals such as Coachella, Stagecoach, Bonnaroo, Firefly, Outside Lands and many more. It takes thousands of man hours, as well as high-quality structures built to specification and safety standards, to create a successful concert or other staged event.
Brown United has been a leader in safety by actively participating in The Event Safety Alliance, a group of entertainment industry leaders gathered to address the immediate need for universal safety standards for the production of live events. John Brown, CEO of Brown United, is a founding member and will be a participant at this years' Event Live Expo where The ESA will unveil America's first Event Safety Guide.
In the words of John Brown, "Keeping our crews and those attending our events informed and protected with the help of the most advanced technologies available, is essential to the Brown United Companies." Brown United has also engaged the services of Weather Decision Technologies, and has become Storm Ready with the National Weather Service in the interest of life safety.
Jim Digby, also a founding member of The ESA, and the production manager for the Grammy Award-winning band, Linkin Park states: "The Event Safety Alliance is fortunate to have the participation and full support of Brown United and the enthusiasm of John Brown on its board. John's energy and commitment are indispensable".
The event construction specialists at Brown United provide everything needed for a special event. Audience seating and bleacher applications from Brown include television shows, golf tournaments, major parades, concerts, sporting, and special events. Many project structures are customized in order to meet clients' needs. Brown United can build structures almost anywhere, in almost any condition, and provides a wide variety of structures for the construction, corporate, sporting, special event, and entertainment industries.
Also available from Brown United: truss, sound and lighting support towers, ADA lifts, barricades, turnstyles, chair rentals, and mobile bleachers.
"Brown United's commitment to quality, and John Brown's mandate to improve industry design and safety standards, still leaves me, in fact demands me, no alternative than to count on them, and be proud of my history with them." ~ Chip Monck - Inventor, Technical Director and Production/Lighting Designer
"Doing one thing and doing it well is the traditional path to serving clients and for good reason: success lies in attention to details. Brown United plays to this strength by faultless and farsighted planning of each and every project they take on". ~Patrick Stansfield, Legendary Production Manager
For more information please visit the website at http://www.brownunited.com or contact Brown United in the US at 1-800-44-BROWN or internationally at +1 626-357-1161.
Media Contacts:
Jody Curtis – +1 323-712-4740 – media(at)brownunited(dot)com