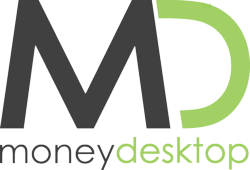 Provo, UT (PRWEB) December 06, 2012
MoneyDesktop, a provider of an online banking-based personal financial management (PFM) solution to banks and credit unions, has announced the hiring of former Mountain America Federal Credit Union (MACU) executive Bret Skousen as vice president of strategic partnerships and public relations.
In his role at MoneyDesktop, Skousen manages existing partner interaction as well as creates new partner relationships. The company currently supports more than 25 partnerships with online banking and core platform providers. Skousen also leads public relations outreach for the company. Before joining MoneyDesktop, Skousen served as senior vice president of sales, r&d and corporate real estate for MACU, where he was instrumental in implementing new product development processes and highly profitable products such as "My Style Checking" as well as re-launching the credit union's MACU.com website. While with MACU, Skousen helped the credit union achieve industry member engagement scores in the 90th percentile.
MoneyDesktop's announcement of Skousen's hiring is the latest example of the company's continued efforts to add experienced financial industry talent to its management team. The addition also highlights MoneyDesktop's recent growth, as the company has nearly doubled its work force since May 2012.
"Our rapid company growth makes it essential for us to continually add experienced financial industry talent to our team," Ryan Caldwell, CEO and founder of MoneyDesktop said. "Bret's leadership experience and perspective as a former credit union executive is a great asset to MoneyDesktop as we strive to provide the best possible user experience for both the financial institutions we serve, as well as for their users."
About MoneyDesktop
MoneyDesktop (MD) is redefining the way millions of people interact with their finances by developing software technologies that drive the financial engagement between account holders and financial institutions. Through its award-winning PFM, MD is the leading provider of online and mobile money management solutions and has become the fastest-growing provider of its kind. By integrating directly into online banking, core, and payment platforms, MD positions banks, credit unions and payment providers as financial hubs and offers tools that dramatically impact loan volume, user acquisition and wallet-share. MD currently partners with more than 360 financial institutions and 25 Online Banking/Core/Payment Network providers.