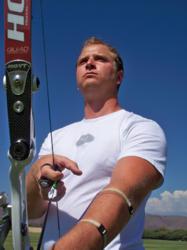 It is important to take a positive view of past accomplishments to encourage future ones.
Austin, TX (PRWEB) December 28, 2012
When statistics reflect 70 percent of New Year resolutions are abandoned by the first month means Americans may need to re-think their approach. Inspirational website B>U recommend to first list this year's accomplishments to build confidence for next year's resolutions.
Accomplishments, though, are in the eye of the beholder. Some say it's money. Others look at their health. How about time spent with spouse or family? Or, many times, it's all of the above and many more.
The premise behind the B>U philosophy is spend a little time each day doing something greater than yourself. A greater self makes a greater world. B>U canvassed their feature stories that reflect the best methods measuring progress at the end of each year to help ensure next year's resolutions are kept.
Categorize priorities and list their successes. Some of the most common are time spent, health, charities involved, income generated, places travelled and connections made.
Pat yourself on the back for a job well done. New Year's resolutions connote that the individual is doing something wrong that must be changed. Therefore it is important to take a positive view of past accomplishments to encourage future ones.
Celebrate those successes. Achieving goals should be rewarded and by doing so will provide encouragement next December to review the list of achievements for that year.
Bear witness to your successes. Sharing your accomplishments to your friends, families and peers seems like bragging but revealing them means they were a commitment worthy of following through and telling others.
B>U designates December as the month to celebrate the many accomplishments achieved for the year. Celebrating those list of accomplishments sets up for a serious commitment for the upcoming New Year's resolutions.
About B>U:
B>U is a cause business that promotes and encourages individuals to be greater than themselves for a better world. For more information, go to BGreaterThanU.com.