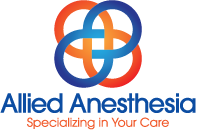 Orange, CA (PRWEB) December 10, 2012
Physicians at Allied Anesthesia in Orange have developed software and a system to streamline the preoperative process that is a model for private practices nationwide.
The system reduces the risk of errors, cuts costs and results in happier, healthier patients.
"The evidence is out there that by doing the right tests for the right patients and giving them the right instructions, patients will have fewer infections, less complications from surgery and shorter stays in the hospital," said Dr. Manoj Kulkarni, an Allied Anesthesia physician. "These are all major benefits."
Dr. Kulkarni, who spent several years developing the web-based software, said the goal is to coordinate all of the patient's information such as health history, lab results and other basic screenings into one electronic record that is available several days in advance of the surgery.
As a result, patients have a clearer understanding of what all they need to do like when to start and resume taking certain medications and when they need to show up to the hospital.
Another benefit of the program is that once the information is entered into the system, the computer issues specific guidelines on what tests are required for the specific patient and the specific surgery.
"A lot of times, a surgeon will order a number of tests in anticipation of what I, as an anesthesiologist, need and sometimes they order more tests than necessary," Dr. Kulkarni said.
"The computer-issued guidelines may call for five tests instead of a whole battery of 10 for one patient and no tests for another."
While the software is being phased in gradually, Allied Anesthesia physicians have been working for the past year to educate surgeons and to work with the pre-op nurses to perfect what they call the preoperative process to improve coordination, eliminate unnecessary tests, and reduce on the number of surgical delays and cancellations.
The group's efforts have resulted in significant improvements in the pre-op process for patients at Children's Hospital of Orange County (CHOC) and St. Joseph Hospital in Orange where Allied Anesthesia provides pediatric and adult anesthesia services. And, Dr. Kulkarni said, feedback from surgeons, who no longer have to deal with pre-op details, has been very positive.
"We want to offer a one-stop shop," Dr. Kulkarni said. "Once the surgery is scheduled, our ultimate goal is to take care of everything else from there."
About Allied Anesthesia: With 48 highly qualified anesthesiologists on staff, Allied Anesthesia provides adult and pediatric anesthesia services to St. Joseph Hospital of Orange, the Children's Hospital of Orange County, the Main Street Specialty Surgery Center, and many other Southern California healthcare facilities.
Allied specializes in pediatric anesthesia, performing approximately 12,000 pediatric anesthetic procedures a year. All of the group's anesthesiologists have a special interest in pediatric pain management and are board certified or board eligible in pediatric anesthesia.
Allied is a member of the California Society of Anesthesiologists, the American Society of Anesthesiologists and the Healthcare Financial Management Organization.
For more information, visit http://www.alliedanesthesia.com.