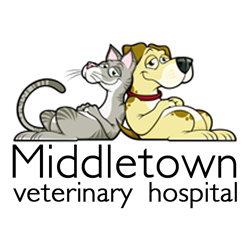 Hartford, CT (PRWEB) December 11, 2012
The Middletown Veterinary Hospital in Middletown, CT is pleased to announce the launch of their brand new web site and special discounts for pet dental services. Many pet owners know the basics of caring for their pet including flea and tick control, dietary management and maintaining a healthy and shiny coat but not everyone is aware of the many problems that can occur with a dog or cat's teeth. In fact, many veterinarians stress that regular check-ups and routine care for a pet's teeth are just as important as it is for people. To help draw awareness to the importance of dental health the Middletown Veterinary Hospital will be offering a 20% discount on fees for pet dental services in January and February.
Caring for the teeth of dogs and cats is not new. For years pet owners have made sure to find the right dog biscuits and bones that were recommended for promoting good oral hygiene in dogs as well as even gently brushing a dog's teeth to keep it free of bacteria. However, as more pets are diagnosed with tooth problems including loose teeth, periodontal diseases, root abscesses and misaligned teeth the need for vets that can offer dental services for pets is increasing. While some pet health issues can be dealt with at home dentistry is something you definitely want a professional handling.
The problem with pets and their teeth is the amount of chewing a dog or cat does. From the time they are puppies and kittens, dogs and cats use their teeth for just about everything and when you are not watching your pet you have no idea what they may be chewing on or eating. Curious pets can get into all kinds of trouble and when it comes to their teeth the problems can lead to infections, facial swelling, inflammation and bleeding from the gums. Leaving a pet dental issue untreated can be very dangerous and endanger the health of your pet. Practicing preventive pet care is essential to maintaining a healthy and happy life for your dog or cat.
The doctors and staff at the Middletown Veterinary Hospital are taking the lead when it comes to pet dental care in Connecticut. Using digital dental radiography to assess the condition of a pet's mouth and teeth above and below the gum line a veterinarian can take a close look at the state of a dog's or cat's mouth and determine if surgery is necessary to correct a dental problem. Middletown Veterinary Hospital also provides periodontal services, extractions and oral surgery should your pet be in need of special dental care.
The Middletown Veterinary Hospital is located at 150 Berlin Street in Middletown, conveniently located near Route 9. The animal hospital offers diagnostic and therapeutic services to provide the best possible health care for dogs and cats and features the latest technology as well as an on-site clinical laboratory for fast results that lead to better and quicker treatment. For more information or to schedule an appointment call: (860) 346-2256 or visit them at http://www.midvet.net