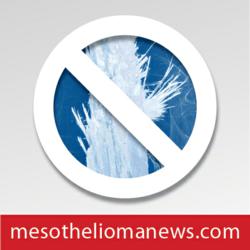 DALLAS (PRWEB) December 07, 2012
Baron and Budd, one of the nation's most prominent mesothelioma law firms, has launched a new website dedicated exclusively to helping people with mesothelioma and asbestos-related lung cancer. Titled "Fight Mesothelioma," the new website empowers mesothelioma patients and their families to fight asbestos cancer through the legal system by providing clear and practical information about the asbestos industry and asbestos lawsuits.
"Just type the word 'mesothelioma' into Google and you'll find countless websites," said Russell Budd, founder and managing shareholder of Baron and Budd. "Yet because there is so much unedited and sometimes incorrect information, it is difficult for someone struggling with mesothelioma to find the right law firm. With Baron & Budd's new mesothelioma website, we offer data-driven, clear information that is written for people not familiar with the legal system."
Fight Mesothelioma offers a unique tool that allows people to submit any question about asbestos and mesothelioma directly to the firm's asbestos team with a guaranteed response in one hour. The new website also offers a blog with insightful information for anyone affected by asbestos or mesothelioma. The website is connected to a vibrant Facebook community hosting more than 35,000 fans seeking support and information.
Baron and Budd has successfully handled mesothelioma lawsuits for 35 years and was one of the first law firms in the country to file a lawsuit against an asbestos company. The firm has successfully fought more than 2,000 asbestos companies on behalf of its clients, and has secured some of the largest verdicts in the nation. Baron and Budd mesothelioma lawyers achieved a $55 million verdict for a life-long construction worker, the largest verdict of its kind in the state of Texas. (Hernandez v. Kelly-Moore Paint Co., Inc., No. 20003559 Texas Dist. Ct., El Paso Cty.) The firm also achieved the largest California mesothelioma verdict in 2012: a $48 million verdict on behalf of a California resident who was exposed to asbestos as a bystander. (Bobbie Izell, et al. v. Union Carbide Corp., et al., Los Angeles County, Case No. 4674.)
Visit Fight Mesothelioma to learn more about Baron and Budd, mesothelioma lawyers and the asbestos crisis in America, To speak with a member of the Baron and Budd asbestos care team, call 1.866.855.1229 or email info(at)baronbudd(dot)com.
About Baron & Budd, P.C.
The national mesothelioma law firm of Baron & Budd, P.C. has been "Protecting What's Right" for asbestos sufferers and their families for nearly 40 years. As one of the first law firms to successfully litigate an asbestos lawsuit, Baron & Budd continues to actively represent veterans, industry workers and others who are suffering as a result of exposure to asbestos. Contact Baron and Budd at 1.866.855.1229 for additional information on mesothelioma treatments, mesothelioma cancer doctors and treatment centers and mesothelioma attorneys.